Calendar Girl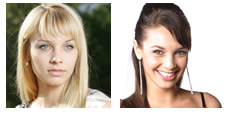 Your Host Olivia Grace

Red Carpet – Producers Choice Honors 2019 coverage by Actors Reporter / Actors Entertainment
Your Host Pepper Jay

Art 4 Peace Gala Event for World Oneness and Harmony
Your Host Maurice Dwayne Smith

eZWay Cares raises money for American Cancer Society
Your Host Laura-Beth Hill

Actress Laura-Beth Hill hosts the red carpet for Actors Reporter Coverage at the 11th Annual Toscars Awards, Los Angeles, California.
Your Host LaRita Shelby

Pepper Jay is awarded the Diamond Rose for Entertainment Award 2016 from the Multicultural Motion Picture Association
Actors Reporter – Art 4 Peace – First Global Peace Tree Planting in the US
Your Host Kristina Nikols

Actors Reporter on the red carpet at the Flicks 4 Change Film Festival. Actors Reporter is a Pepper Jay Production.
International Entertainment Event Calendar – December 2017. Actors Reporter is a monthly event calendar of international entertainment industry-related events. Actors Reporter is an entertainment trade magazine (ezine) channel on the Actors Podcast Network, a Pepper Jay Production.
Your Host Pepper Jay

Eric Zuley receives First Annual Digital Trail Blazer Award at Hollywood Weekly Film Festival. Actors Reporter is produced and published by Pepper Jay / Pepper Jay Productions.
Your Host Katelyn Haynes

Paris Appreciation Awards, Entertainment, and Fashion Show 2017 coverage by Actors Reporter, a Pepper Jay Production.