Exclusive Interview with Terry Fator – The Voice of Entertainment
Your Host Kristina Nikols
Published: Sunday, November 20th, 2016


Terry Fator is a ventriloquist, impressionist, comedian, and singer from Dallas, Texas. Fator does ventriloquial impersonations, and uses 16 different puppets in his act. He is know as "The Voice of Entertainment," "The Million Dollar Voice," and "The Human Jukebox."

Terry Factor is the "Best of Las Vegas" award winner: Best Show; Best All Around Performer!

It took ventriloquist, singer, comedian and celebrity impressionist Terry Fator 32 years to become an overnight sensation when he won the hearts of America and was selected "America's Got Talent" 2007 $1 million dollar prize winner on NBC-TV. His key decision to blend those incredible skills with his amazing ability to mimic famous singers won over the judges and millions of fans who voted for him, and are attending his sold out concerts nationwide. He recently performed on THE OPRAH WINFREY SHOW and guest Simon Cowell exclaimed that Fator was one of the best entertainers in the world.
The multi-talented Fator believes that he is an illusionist with puppets and his cast of seven original puppet characters is quite unique. He states that, "I look at myself as a talk show host and the characters are my guests. I can guarantee anyone who comes to my show, within a second or two, will feel that the puppet is the real entity. I love creating life out of wood and felt."
Terry Fator is perhaps the first entertainer to combine the art of ventriloquism with celebrity impressions. His puppets, including Cowboy Walter, Emma Taylor and Winston the Impersonating Turtle, effortlessly perform the singing styles of an eclectic
group of stars including: Tony Bennett, Elvis, Maroon Five, Garth Brooks, Nat King and Natalie Cole, Roy Orbison, Marvin Gaye, Gnarls Barkley, James Blunt, Brooks & Dunn,
members of The Rat Pack, Louis Armstrong and even Kermit The Frog.
Although Terry Fator doesn't bring politics on stage, he recently added a Donald J. Trump puppet to his act. Trump will "Make Terry's Act Great Again and Mexico will pay for it! LOL
Donald
As a successful headliner on the Las Vegas Strip, Terry Fator captures the hearts and funny bones of audiences from around the world with Terry Fator: The VOICE of Entertainment live at The Mirage. Backed by a live band, Fator wows audiences nightly with singing, comedy and unparalleled celebrity impressions.
Early Terry Fator:
Fator was 6 years old when he discovered he had a knack for mimicking voices. He began by memorizing Bill Cosby comedy routines. "Friends would come over to the house and they would say 'Do Cosby,'" he recalls. "It was something I was always able to do, and it would drive my parents, brother and sister crazy."
When he was 10, he found a library book on ventriloquism and began learning how to throw his voice. He pursued a more conventional performing career in entertainment for 15 years, but in 2001 decided to follow his first ambition: mimicry and ventriloquism.
His career turned a corner in 2004, when his manager heard his Garth Brooks impression and asked if he could do the country star's voice through his puppet.
Prior to his "America's Got Talent" win, Fator shared the stage with Reba McEntire, Garth Brooks, Neal McCoy, Styx, and performed for some of the largest corporations in the United States including: General Motors, AT&T, Midas Muffler, etc.
Terry Fator is truly living the American dream, and has the opportunity to do what he loves each night: entertain audiences of all ages with his wholesome blend of family entertainment and dazzle them with his amazing talent!
Also enjoy the Music by Terry Fator
Terry Fator has been the headliner at The Mirage in Las Vegas since 2008 and is still going strong!
For tickets, please visit:
The Mirage Las Vegas
---
Learn more about Terry Fator:
At TerryFator.com
and
---
Actors Reporter first met Terry Fator at the Thalians Ball in 2009 and has been a fan ever since!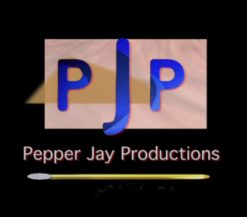 Actors Reporter Interviews is an exclusive interview show on Actors Reporter, a channel on the Actors Podcast Network, a Pepper Jay Productions LLC production.
Tags: actors, America's Got Talent, Brooks & Dunn, celebrity, comedian, Donald Trump, Elvis, Entertainment, Garth Brooks, Gnarls Barkley, Human Jukebox, Illusionist, Impersonator, impressions, James Blunt, Kermit the Frog, Las Vegas, Louis Armstrong, Maroon Five, Marvin Gaye, Million Dollar Voice, Mirage, Nat King and Natalie Cole, Network, Pepper Jay, podcast, Production, Puppets, Rat Pack, Reporter, Roy Orbison, Singer, Terry Fator, Tony Bennett, ventriloquist, voice
Leave a Reply
You must be logged in to post a comment.