Exclusive Interview with Talent Manager Gerry Donato
Your Host Joe Sabatino
Published: Friday, June 5th, 2015


Joe Sabatino sits down with talent manager Gerry Donato who candidly talks about his successful career and the do's and don'ts for actors.

Abraxas Talent was founded by Gerry Donato in 1993. With a strong vision and work ethic. Gerry's partner, Jay Dunbar, joined him a few years later. Abraxas' original clientele were all graduates of The Stella Adler Acting Conservatory and the Orpheus Theatre Group. Casting directors quickly learned that Abraxas Talent had dedicated, talented actors with constant callbacks and impressive theatrical resumes. They felt so confident in Abraxas Talent actors, they began sending them straight to producers. Abraxas Talent actors are now known throughout the industry for coming into auditions fully prepared, dressed in character, off book, and having the ability to make strong and interesting character choices.
Abraxas takes a personal interest in their actors by encouraging them to develop a wide range of complex characters, and to represent those characters in a wide range of headshots. Our process is to post headshots online and submit appropriately with notes to the casting directors so they can quickly and easily visualize that actor embodying the unique qualities of the character.
Abraxas has grown from an actor driven management service and has expanded into a full creative management operation. We continue to be very selective to only sign the best of the best so we can devote our full focus to achieve success.
Including new departments for musicians, bands, artists, models, voiceover, and film production. We are currently producing a 3D supernatural horror thriller called Delusional 3D: The Series.
Abraxas is constantly evolving as we unite all these divisions.
Abraxas Talent does NOT tolerate no shows to an audition!
Abraxas Talent actors have the technique and training to analyze the script and develop a unique character grounded in a recognizable reality to the story line. Abraxas actors are beautiful inside and out with depth, intensity and sensitivity; and we work to complete support one another.
Abraxas Talent only take on actors that meet the criteria.
In addition to Abraxas Talent, Gery Donato is also a producer. In Development is the 3D Supernatural Horror Thriller: "Delusional 3D: The Series" at Apple Roads Films, LLC.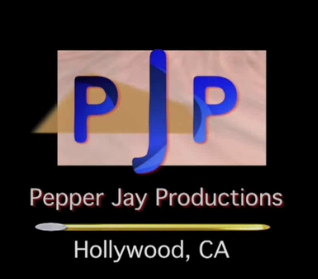 Actors Reporter Interviews is an exclusive interview show on Actors Reporter, a channel on the Actors Podcast Network, a Pepper Jay Productions LLC production.
Tags: actors, Donato, exclusive, Gerry, interview, Joe Sabatino, manager, Network, Pepper Jay Production, podcast, Reporter, talent
Leave a Reply
You must be logged in to post a comment.