Exclusive Interview with Gene LeBell with Ric Drasin and Stan Witz
Your Host Ric Drasin Stan Witz
Published: Tuesday, July 28th, 2015


Bodybuilder, wrestler, artist, actor, Internet talk show host, director, producer, and writer Ric Drasin and Hall of Fame martial artist Master Stan Witz interview Gene LeBell, martial artist, instructor, stunt performer, and professional wrestler. "Judo" Gene LeBell the "Godfather of Grappling" is both a renowned ex-world champion in both wrestling and judo, and one of Hollywood's busiest stuntmen
Gene LeBell
Gene LeBell is highly respected by many martial artists all over the world, and has been considered a ground breaker in many aspects of the art of grappling.
Gene started training in judo at a young age, and at the age of 20 in 1954, he won National AAU Heavyweight Judo Championship and the USA Overall Judo Championship title. He went on to win the both the Heavyweight and overall champion title 1955 as well. After an illustrious judo career, Gene tried his hand at professional wrestling, and actually won the heavyweight title in Amarillo, Texas. However, in his excitement Gene swung the title belt around his head, which accidentally hit one of the wrestling commissioners on the head, causing a nasty gash. The belt was immediately seized from the shocked Gene, which in later years would cause him to comment, "Well, at least I was the champ for 12 seconds and I retired as champion."

>
Gene went on to fight numerous opponents over the years including practitioners from other fighting arts that scoffed at Gene's prowess, however they learned the hard way that Gene's superb grappling skills were the real deal. Gene has trained with numerous other world champion martial artists including Chuck Norris, Bill Wallace, and Benny Urquidez.

Gene has been acting and contributing stunt work to Hollywood productions for over fifty years. He can be seen in TV shows including Mission: Impossible (1966), I Spy (1965), The Wild Wild West (1965), Baretta (1975), Married with Children (1987), and Baywatch (1989). Gene's feature film appearances include Raging Bull (1980), Remo Williams: The Adventure Begins (1985), Bad Guys (1986), Ed Wood (1994), and Men in Black II (2002).
The remarkable "Judo" Gene Lebell is still teaching grappling and doing stunts at age 70+. He is also a Nevada and California Athletic Commission judge most recently judging UFC 74 (Randy Couture vs. Gabriel Gonzaga) plus he has a highly popular website visited by martial arts and film fans all over the globe. Gene trains professional and amateur fighters at the Hayastan MMA Academy in North Hollywood, California, with Armenian Judo, submission grappling, and mixed martial arts instructor, Gokor Chivichyan, and other accomplished instructors. Some of the top fighters who have trained and represented Hayastan MMA Academy are Manny Gamburyan, Karo Parisyan, Sako Chivitchian, Sevak Magakyan, Karen Darabedyan, Arthur Chivichyan, Ronda Rousey, Craig Plaskett Jr, Sergio Perez and more.
Gene has 3 children, firstborn son, stuntman David LeBell, daughter Monica LeBell Pandis who is a fraud investigator for the federal US Goverment and Danny "LeBell" Martindale. Gene also has 4 grandsons, Jimmy James LeBell (son of David), Nicholas & Aleksander (sons of Monica) and Daniel Gene (son of Danny).
---
Stan Witz' Website – USA Internationals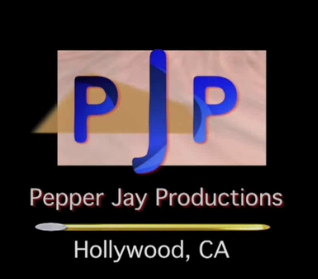 Interviews is a show on Actors Reporter, a channel on the Actors Podcast Network, a Pepper Jay Production.
Tags: Academy, Achievement, actors, Arthur Chivichyan, artist, Athletic Commission, award, Bad Guys, Baretta, Bayfront, Benny the Jet, Benny Urquidez, Bill Wallace, bodybuilder, children, Chivichyan, Chuck Norris, Craig Plaskett Jr, Ed Wood, Gene LeBell, Gokor, grappling, Hayastan, honor, I Spy, Instructor, Judge, Judo, Karen Darabedyan, Karo Parisyan, Lifetime, Manny Gamburyan, Married with Children, martial, martial artist, Men in Black, Midge, Mission Impossible, MMA, Network, Pepper Jay, Pepper Jay Productions, podcast, professional, Raging Bull, Remo Williams, Reporter, Ric Drasin, Ronda Rousey, Sako Chivitchian, Sergio Perez, Sevak Magakyan, Stan Witz, Stunt Performer, trophies, Wild Wild West, wrestler
Leave a Reply
You must be logged in to post a comment.