Actors Reporter Coverage of An Era of Conscience and Family Film Festival Nominations
Your Host Kristina Nikols
Published: Sunday, June 7th, 2015


---
Actors Reporter host Kristina Nikols on the red carpet at Universal City Hilton, California, chatting with the organizers and celebrities supporting The Awakening of Conscience – World Citizens Supporting Love and Peace. Organizers include the Federation of World Peace and Love, Tai Ji Men Qigong Academy, The Association of World Citizens, NGO in consultative status with ECOSOC and associated with the UN DPI. The co-organizer of the event was the World Film Institute by Antonio Gellini.
---
Everyone is a hero of conscience. Ever since the movement of An Era of Conscience (ANEOC) started on January 1st, 2014, it has generated powerful waves of conscientious words and deeds across the globe. To date, people in 188 nations have participated in the movement, over 2,900 organizations have joined as joint promoters, and over 200,000 people have endorsed the "Declaration for the Movement of An Era of Conscience."
Actors Reporter covers this ANEOC event entitled, "The Awakening of Conscience: World Citizens Supporting Love and Peace," to call on all world's people to awaken the hero of conscience within each of us to protect the world! Antonio Gellini, the President of World Film Institute, announced the nominations for the 2015 Family Film Awards in celebration of the arrival of An Era of Conscience in Hollywood.
Antonio Gellini's life-long quest and vision is to bring more love and peace to the world through the arts. That is why he was deeply inspired by ANEOC and has promoted this meaningful movement in the shows and interviews and with whomever he meets. Antonio earnestly encourages everyone to join the movement, saying "to make life better through peace, a better place for everyone, and a noble place for our children."
Dr. Hong, Tao-Tze, initiator of the movement of An Era of Conscience, President of the Federation of World Peach and Love, and Zhang-men-ren (leader) of Tai Ji Men, was the event's key speaker. Dr. Hong hd stated in his speech in the United Nations, entitled "The Critical Moment of 2014: An Era of conscience is the Framework for a sustainable Future, "The aspirations for peace, justice, and admiration of heroes should not be limited to works of fiction. Heroes can be found in real life. The heroes could be heads of the state, governmental officers, visionary leaders from different professions, and, of course, any world citizen … If more world citizens participate in the Era of Conscience movement and promise to spread the positive influence of conscience, through the power of networking, a positive wave of caring and reconciliation will rush across nations, races, and cultures." We now face a rapidly deteriorating environment; only though self-awakening in the hearts of people,can humanity move towards a future of security and peace.
Also speaking at the Awakening of Conscience event was Joel Diamond, a Grammy-nominated music producer Rebecca Holden an actress and singer, Alston Koch, a singer and songwriter, and actor Eslam Anthony Shams, who was the MC of the event, and many more.
---
A very special part of the event was the ringing of the "Bell of Peace" ceremony. Over the past ten plus years, the bell has traveled every populated continent of the world and has garnered the energy of love and peace from across the planet. At the event, the bell ringers were Diane E. Watson, a former United States Congresswoman and ambassador, Allan Jay Friedman, an award winning producer writer composer lyricist and well as founder and president of Picture Book Productions, and Antonio Gellini, and each made their wishes for peace.
---
Tai Ji Men (TJM) is an ancient qigong, martial arts and self-cultivation menpai (similar to school). TJM Qigong Academy promotes the essence of Chinese culture, emphasizing the cultivation of inner refinement in conjunction with qigong practice to achieve an uplifted and well-balanced life.
---
Thank you to Effie Chen and John Michael Ferrari
Images By Ferrari
for the photos!
---
And a special thank you to Cerdan Smith Cerdan Smith / Cerdan Designs for these photos:
---
For more information, please visit An Era of Conscience
For more information, please visit World Film Institute
---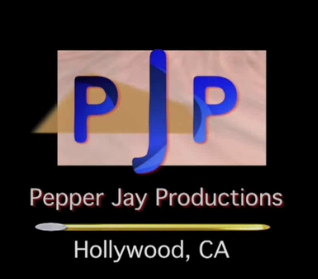 The Awakening of Conscience – World Citizens Supporting Love and Peace, Red Carpet 2015 coverage by Actors Reporter, a channel on the Actors Podcast Network, a Pepper Jay Production.
Tags: Allan Jay Friedman, Alston Koch, Antonio Gellini, Association of World Citizens, Awakening, awards, Bell of Peace, Chinese culture, Conscience, Dr Hong, Effie Chen, Era of Conscience, ESCOSOC, Eslam Anthony Shams, Family Film, hollywood, Joel Diamond, John Michael Ferrari, Kristina Nikols, Love and Peace, NGO, nominations, Qigong Academy, Rebecca Holden, Tai Ji Men, Tao-Tze, UN DPI, World Citizens, World Film Institute, Zhang-men-ren
Leave a Reply
You must be logged in to post a comment.