Movie Reviews by Sandro Monetti – JERSEY BOYS "Oh what a treat."
Published: Tuesday, June 24th, 2014


JERSEY BOYS "Oh what a treat."
By Celebrity Insider SANDRO MONETTI
RATING: 4 out of 5

Oh what a night you are in for by seeing this charming, entertaining and hugely enjoyable story of the trials and triumphs of pop group The Four Seasons.
Director Clint Eastwood does a great job developing the stage musical version for the big screen by
bringing more depth and emotion to this roller-coaster showbiz story.
The musical movie really sings, especially in the staging of toe tapping hits such as Big Girls Don't Cry, Walk Like A Man, Sherry , My Eyes Adored You and (Oh What A Night) December 1963.

All the acting performances are really good too, especially John Lloyd Young as Frankie Valli, Vincent Piazza as his big mouthed band-mate Tommy DeVito and Mike Doyle as the band's producer Bob Crewe.

There's so much story to get through as the band members move from small time crime to big time success that it seems like a couple of scenes may have been cut . But apart from some choppy editing that results, this film is a real treat and plays like a winning cross between Good Fellas
and West Side Story.

RATING: 4 out of 5.
---
Sandro's movie rating system:

1 out of 5 Terrible. Bomb.

2 out of 5 Disappointing/dull.

3 out of 5 Good. Solid movie.

4 out of 5 Very good.

5 out of 5 Excellent. Instant classic.
---
Brits in LA Book
Photo of Sandro by Dawn Bowery from the book California Dreaming: Brits in LA Book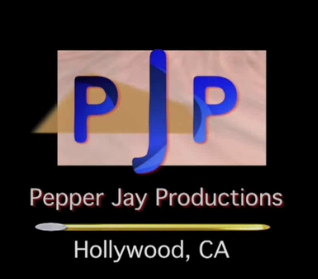 Movie Reviews by Sandro Monetti on Actors Reporter, a channel on the Actors Podcast Network, a Pepper Jay Production.
Tags: actors, Big Girls Don't Cry, Bob Crewe, film, Four Seasons, Frankie Valli, Jersey Boys, John Lloyd Young, Mike Doyle, Monetti, movie, My Eyes Adored You, Network, Oh What A Night, Pepper Jay Productions, podcast, pop group, Reporter, review, Sandro, Sherry, Tommy DeVito, Treat, Walk Like A Man
Leave a Reply
You must be logged in to post a comment.