Exclusive Interview with Actor Ken Davitian (Borat, Abstraction, Meet the Spartans)
Your Host Julie-Kathleen Langan
Published: Wednesday, June 18th, 2014

Episode: 6.3
On his Twitter page @RealKenDivitian Ken Davitian describes himself as: "Actor, Producer, Jack of all trades and master of none."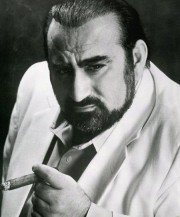 Born in Los Angeles, California, actor / producer Ken Davitian is best known for his roles in Borat: Cultural Learnings of America for Make Benefit Glorious Nation of Kazakhstan, The Artist, and Meet the Spartans.
In an exclusive interview with the beautiful Julie-Kathleen Langan, Ken Davitian talks about his 35+ year over night success. Ken has appeared in just about every popular TV show, including Becker, Strong Medicine, The Shield, The Division, Gilmore Girls, H.O.L.E.S., Six Feet Under, Boomtown, Boston Legal, The Closer, ER, Ghost Whisperer, Get Smart, Chuck, Chasing the Hill, Sharkproof, Abstraction, and Two and a Half Men, just to name a few, but his favorite moments were his guest appearances on Saturday Night Live as Azamat Bagatov, a satirical character in Borat invented by English comedian Sacha Baron Cohen.
Trivia: Ken is Winner of the "Best Villain – Feature" award for Abstraction (2013) at the 2013 Action On Film International Film Festival and was nominated for "Outstanding Cast Performance" in Abstraction (2013) at the 2013 Action On Film International Film Festival.

Interviews is a show on Actors Reporter, an entertainment trade magazine and channel on the Actors Podcast Network, a Pepper Jay Production.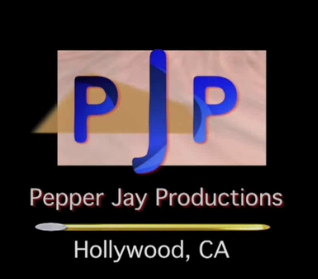 Tags: Abstraction, Action On, actor, actors, actors reporter, America, artist, Azamat Bagatov, Becker, Benefit, Best Villain, Boomtown, Borat, Boston Legal, Chasing the Hill, Chuck, Cultural, Davitian, ER, film festival, Get Smart, Ghost Whisperer, Gilmore Girls, Glorious, H.O.L.E.S., International, interview, Julie, Kathleen, Kazakhstan, Ken, Langan, Learnings, Meet, Nation, Pepper Jay, Pepper Jay Productions, producer, Reporter, Sacha Baron Cohen, Saturday Night Live, Sharkproof, Six Feet Under, Spartans, Strong Medicine, The closer, The Division, The Shield, two and a half men
Leave a Reply
You must be logged in to post a comment.