Exclusive Interview with Jeremiah Grossman, professional HACKER
Your Host Joe Sabatino
Published: Wednesday, October 1st, 2014

Episode: 6.7
When Jeremiah Grossman is not cliff diving in Hawaii or sparring with MMA World Champions like Forrest Griffin, Jeremiah is running one of the most well know security companies in the world, WhiteHat Security, where he built one of the largest and most advanced professional HACKER armies on earth.
There are tons of characters and personalities in the security industry and hackers come from all walks of life.
During the interview, Jeremiah talks about one of the best professional hackers in the business, Robert Hansen, better known in the hacking world as R Snake. R Snake has hacked flight control systems, countess banks, credit card companies, and for fun he has even built a few tools that have been used against governments. RSnake's skills are scary good.
Jeremiah also mentions about Kylie who has the dubious job of damage control each and every time a hackers breaks the internet.
With everything Jeremiah has going on, everyone wants a minute of his time and even he needs a bodyguard: Heather, Jeremiah's assistant. To get to Jeremiah one needs to go through Heather first … good luck. Many fortune 500 companies depend on Heather's organizational skills. She has to deal with a lot of strong personalities vying for Jeremiah's attention.
As entertaining as professional hacking can be, there's a much more serious and frightening side.
WhiteHat Security is on the front lines with many of the world's largest and important companies. The real world of Hacking has been totally misconstrued. Jeremiah pulls back the curtain and talks about what the real world of professional hacking looks like. Each and every day the hacking industry works on terrifying exploits that the general public simply cannot ignore.
Hackers are the scariest group of people you never meet.
Founded in 2001 and headquartered in Santa Clara, California, WhiteHat Security provides end-to-end solutions for Web security. The company's cloud website vulnerability management platform and leading security engineers turn verified security intelligence into actionable insights for customers. Through a combination of core products and strategic partnerships, WhiteHat Security provides complete Web security at a scale and accuracy unmatched in the industry. WhiteHat Sentinel, the company's flagship product line, currently manages thousands of websites – including sites in highly regulated industries, such as top e-commerce, financial services and healthcare companies.

Top Ten Web Hacking Techniques of 2009 (Official)
TEDxMaui – Jeremiah Grossman – Hack Yourself First
Joe Sabatino on IMDb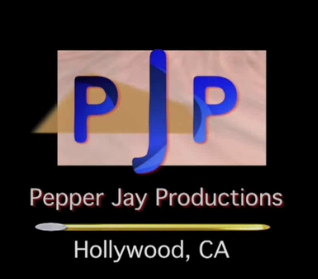 Actors Reporter Interviews is an exclusive interview show on Actors Reporter, a channel on the Actors Podcast Network, a Pepper Jay Productions LLC production.
Tags: actor, actors, bodyguard, companies, Company, credit card, flight control, Forrest Griffin, governments, Grossman, Hack yourself First, HACKER, Jeremiah, Joe Sabatino, Network, Pepper Jay, podcast, Productions, professional, Reporter, Robert Hansen, RSnake, security, sparring, systems, WhiteHat, WhiteHat Security
Leave a Reply
You must be logged in to post a comment.