Party Charlie Party Planning Tip #27 – Party Trash Tips
Published: Saturday, November 1st, 2014


Charlie Scola, affectionately known as PartyCharlie Author of "Party Planning Secrets", Party Charlie is a leading innovator in the party planning industry for over 30 years providing full service party planning, catering, entertainment, design, staffing, rentals and more. Party Charlie's goal is to continuously deliver the newest and most unique party entertainment and supplies available making your party a huge success!
---
Party Charlie Party Planning Tip #27 – Party Trash Tips
Here are some tips on making sure the trash created by your party doesn't get in the way of your party!
Trash – It Stinks, But, You Have to Plan for it!
You won't believe how much trash you'll accumulate during a 4-hour party. Throwing the trash in your neighbor's pool is not an option, so here's how to plan in advance:
1. Be sure to use heavy-duty bags and seal them tightly. You don't need to spend your time cleaning up the messes from broken trash bags.
2. If your regular trash day happens to fall a day or two after your party, planning for the disposal will be easy.
If your trash day is several days after the party, you may want to call the waste disposal company and find out if you can arrange for a special pickup and whether there is a charge.
3. For large parties, order extra trash bins from the waste disposal company.
4. Keep extra trash bags in the bottom of the cans. That way, when you dispose of one bag, you won't have to go searching for another.
5. Party Charlie recommends keeping lids off the trash cans. It will be easier for your guests to throw away their disposable plates, napkins, and beverage tumblers.
6. When setting up trash cans outside, place some citronella candles or spray some insecticide around the rims of the cans. This will help to keep away flying insects and bugs, but don't place the cndles too close to flammable items!
7. Don't leave your filled trash bags sitting out in the yard for several days after the party. This is a big temptation for neighborhood cats, dogs, and raccoons.
For more information on trash tips, watch the video, above, and purchase Party Planning Secrets; the Ultimate Guide to a Successful Party at Party Charlie's Website
---
Party Charlie is a monthly podcast on Actors Reporter, a channel on the Actors Podcast Network, a Pepper Jay Production.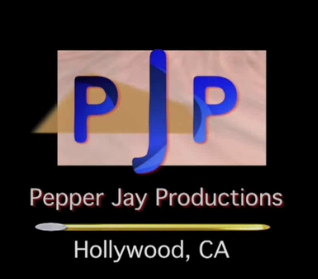 Tags: actors, Network, party, Party Charlie, Pepper Jay, Planning, podcast, Productions, Reporter, tips, trash
Leave a Reply
You must be logged in to post a comment.