Actors Reporter Coverage of The 7th Annual Toscar Awards Red Carpet 2014
Your Host Ruth Connell
Published: Monday, March 10th, 2014


The Toscars, created by Brits in LA, parody the entire Oscars.

Ten teams each have three weeks in which to produce a five minute short parody of a nominated film up for best feature. These film shorts were screened at the world famous Egyptian Theatre in Hollywood, California. A celebrity judging panel decided upon who will win in each categories including Best Whactor, Best Whactress, Best Director, Cinematographer, Best Supporting Whactor, Best Supporting Whactress, Best Writer (Scribbler), Best Music and a few more. The Toscars has fast become one of the go to events during awards season. It's a nod and a wink to Hollywood's most famous night and a cheeky fun time is had by all. LIGHTS…… CAMERA……WHACTION!
Join Ruth Connell as she hosts The Toscars 2014 Red Carpet for Actors Reporter.
Red Carpet included Craig Robert Young, Chris Devlin, John Mawson, Clement von Franckenstein, Matt Crabtree, Adaora Nwandu, Sandro Monetti, Sarah Farooqui, Ron Jeremy playing the Bonnie Banks of Loch Lomond on his harmonica, Caterine Siggins, Michael Enright, John Campbell Mac, Jennifer Elise Cox, Little Miss Toscar Tehmina Sunny, Danielle Vasinova, Cas Anvar, Ewan Chung, Laura Brown, Tristan MacManus (Dancing with the Stars), Guy Ross, Christine Harte, Marc Cleary, Tim Russ, Kerry Marlowe, Evan Marlowe, Belinda Gosbee, Julian Grant, Emma Pyne, Ali London, Allene Quincy, Peyton Skelton, and Doris Roberts
---
Toscars 2014 Sponsors: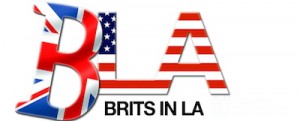 ---
The Toscars 2014 Winners:
BEST TOSCAR FILM presented by DORIS ROBERTS
Terminate Her – Parody of Her – Producer Matt Crabtree
BEST WHACTRESS presented by JOSHUA JACKSON
Elizabeth Arends – Shaving Mr. Hanks – Parody of Saving Mr Banks
BEST WHACTOR presented by JAIME WINSTONE
Matt Crabtree – Terminate Her – Parody of Her
BEST SUPPORTING WHACTRESS presented by last years Toscar winner – MICHAEL ENRIGHT
Sarah Farooqui – British Hustle – Parody of American Hustle
BEST SUPPORTING WHACTOR presented by JENNIFER ELISE COX
Joh Capbell Mac – British Hustle – Parody of American Hustle
JAGUAR BEST CHOONS AWARD presented by PAUL OAKENFOLD
Guy Ross – Captain Phillips & The horn of Africa – Parody of Captain Phillips
BEST CUTTER (*editing) presented by ADAM WOOD
Laura Harbron – Dallas Biters Club – Parody of Dallas Buyers Club
BEST SCRIBBLE (Writing) presented by JIM PIDDOCK
Ben Stanley – Captain Phillips & The horn of Africa – Parody of Captain Phillips
BEST BANG FOR BUCK (Production design)
Kerry & Evan Marlowe – Pheelaweena -Parody of Philomeena
BEST DICTATOR presented by OSCAR-NOMINATED PRODUCER BRUNSON GREEN
Laura Harbron – Dallas Biters Club – Parody of Dallas Buyers Club
---
The Toscars Film Parodies 2014:
---
Sample Red Carpet Photos:

---
The Toscars Lunch 2014:

What the British Weekly had to say about The Toscars 2014:

---
To learn more about The Toscars, and to see all of The Toscars Parody Shorts 2014, please visit:
TheToscars.com
---
The 7th Annual Toscar Awards 2014 coverage by Actors Reporter, a channel on the Actors Podcast Network, a Pepper Jay Production.
Tags: 7th Annual, actors, Adam Wood, Adaora Nwandu, Ali London, Allene Quincy, award, Bang for Buck, Belinda Gosbee, Ben Stanley, Best, Biters, BRITISH HUSTLE, Brunson Gree, Captain Phillips, Cas Anvar, Catherine, Choons, Chris Devlin, Christine, Christine Harte, Cleary, Clement Von Franckenstein, club, Connell, Cox, Craig Robert Young, Cutter, Dallas, Danielle Vasinova, Dictator, Doris Roberts, Elise, Elizabeth Arends, Emma Pyne, Evan, Evan Marlowe, Ewan Chung, Guy Ross, Harte, Jaguar, Jaime Winstone, Jennifer, Jennifer Elise cox, Jim Piddock, John Campbell Mac, John Mawson, Joshua Jackson, Julian Grant, Kerry, Kerry Marlowe, Laura Brown, Laura Harbron, Marc, Marc Cleary, Marlowe, Matt Crabtree, MICHAEL ENRIGHT, Mr. Hanks, Network, Paul Oakenfold, Pepper Jay, Peyton Skelton, Pheelaweena, podcast, production design, Productions, red carpet, Reporter, Ron Jeremy, Ruth, sandro monetti, SARAH FAROOQUI, Saving, Scribbler, Siggins, Tehmina Sunny, Terminate Her, Tim Russ, Toscars, Tristan MacManus, Whactor, Whactress
Leave a Reply
You must be logged in to post a comment.