STOP TOUR BENEFIT LAUNCH In Support of THE PEACE FUND Anti–Bullying
Your Host Josh Thrower
Published: Wednesday, October 1st, 2014


---
EZ Way Broadcasting CEO, Eric "EZ" Zuley, launches the "Stop The Nonsense Tour." Talent Showcase and Benefit Concert to highight an important Anti-Bullying Campaign with The Peace Fund and other major collaborative efforts in the Hollywood community.
Actors Reporter host Josh Thrower on the Stop Tour Red Carpet with John Michael Ferrari (author of Acting with your Eyes),
THE STOP TOUR is a group of good-hearted individuals that are influential people in Hollywood, the philanthropy & business world. This tour is a brand that helps to bring funding, awareness, celebrities, media and more to your non-profit. The main premise is being a "Voice for Non-Profit" The STOP TOUR is supported by FANTV GLOBAL NETWORK, ACTORS REPORTER, MUSIC THAT PAYS MAGAZINE, MAGIC IMAGE HOLLYWOOD MAGAZINE, CYBER SPACE MEDIA, EJ JACKSON FOUNDATION, LOS ANGELES CHILDREN'S TRUST FUND, WOMAN OF GLOBAL CHANGE, ASCENT EXPO and many other brands.
This event was covered by THE HYPE MAGAZINE # 1 digital magazine in the world, Telemundo, Sports1 Marketing by Warren Moon, Actors Reporter by Pepper Jay, and by RCA Records.
Photos by Jeff Knight: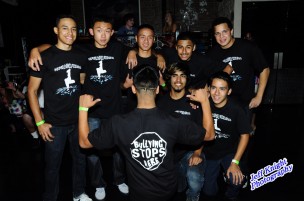 The Stop Tour Committee is comprised of some of the top entertainment people looking to make a difference. It is important to note that a portion of the proceeds will go to support program development for The Peace Fund, The Stop Tour is presented by a very strong digital network EZ WAY
BROADCASTING powered by WTV, Roscoe's Chicken & Waffles distributed magazine 310 Magazine – Roscoe's Media Center shows, and other local community affiliates and sponsors, The STOP TOUR will feature up and coming talent along with key celebrities, seasoned experts, important executives
from RCA Records, California Pictures, Indeed, Capitol Records is offering courtesy of Summer Helene, Executive Producer, the three top performances of the evening a unique opportunity to be meet and pitch at their offices after this showcase. Talented newcomers and key celebrities will be in attendance, for an evening that will consist of performances, speakers, presentations, mixing and mingling, with refreshments and promises to be an electric evening of fundraising.
Why a Anti Bullying Campaign? The "Bullying Facts" presented by The Peace Fund indicate the following: October is National Bullying Prevention Awareness Month. October 7 is World Bullying Prevention Day. This tells you how pervasive the problem is around the world. Each year there are more than 3.2 million students who are the victims of a bully, making it the most common form of violence experienced by young people in the nation.
Bullying is different from peer conflict. It occurs when a student, or group of students, repeatedly hurt, humiliate or isolate another less powerful student. Bullying and harassment marginalize diverse students, exact a huge toll through lives lost or forever changed, and negatively impact the entire school climate. And, it's getting worse. Bullying is not a "rite of passage" but a serious threat to student safety and well-being.
Some say bullying makes children tougher and is not a serious problem, but the reality is that students who are bullied are more likely to be depressed and/or suicidal. The Sobering Facts: It is estimated that 160,000 children miss school every day due to fear of attack or intimidation by
other students. 15% of all school absenteeism is directly related to fears of being bullied at school; 1 in 7 Students in Grades Kindergarten to 12th grade is either a bully or a victim of bullying; 1 in 4 teachers see nothing wrong with bullying and will only intervene 4 percent of the
time. Several reports claim that 60% of boys who bullied from first grade through ninth grade were convicted of at least one crime by age 24 and 40% had three or more convictions by age 24; today's bullies can be tomorrow's criminals, those are the bullying facts.
The Stop Tour on Facebook
For more photos, please visit Jeff Knight Photography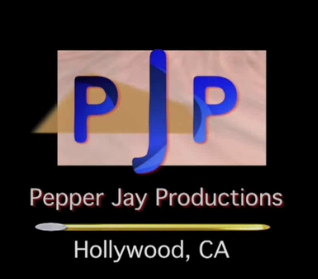 Coverage of The Stop Tour by Actors Reporter, a channel on the Actors Podcast Network, a Pepper Jay Production.
Tags: 310 Magazine, Acting with your Eyes, actor, actors reporter, Andrew, Andrew Wu, Angel, Anthony Gallegos, Anti-bullying, ASCENT EXPO, Awareness, Barbara, Benefit, bullying, California Pictures, campaign, Capitol Records, concert, CYBER SPACE MEDIA, dance, Diverse, Dominic Pace, Ed Callison, EJ JACKSON FOUNDATION, Eric Zuley, Erin Gavin, EZ, EZ Way, EZ Way Angel, Faithy J, FANTV GLOBAL NETWORK, Ferrari, fundraising, Fusion, hollywood, humiliate, hurt, HYPE MAGAZINE, Indeed, Jaira Valenti, Jay, Jim Zuley, John, John Michael Ferrari, Josh Sussman, Justice, Karen Kolkey, LOS ANGELES CHILDREN'S TRUST FUND, MAGIC IMAGE HOLLYWOOD MAGAZINE, Marketing, mingling, mixing, Monty Geer, MUSIC THAT PAYS MAGAZINE, Nay Nay Kirby, Network, Nonsense, Panisello, Peace Fund, Pepper, performances, podcast, Poet, presentations, Prevention, Productions, RCA Records, Reatha Grey, Reporter, Roscoe's Chicken & Waffles, Sandifor, showcase, Sonia Hartley, speakers, Sports1, Stephanie, Stop, Stop Tour, Summer Helene, talent, Telemundo, threat, tour, Warren Moon, Waylon, WOMAN OF GLOBAL CHANGE, WTV, Zach Callison
Leave a Reply
You must be logged in to post a comment.