Miss West Coast and Miss West Coast Teen Beauty Pageant
Your Host Steve Nave
Published: Monday, April 14th, 2014


California beauties competing for Miss West Coast and Miss West Coast Teen. In this, the first Miss West Coast and Miss West Coast Teen, 60 contestants competed to capture the crown and prize package valued over $50,000. Four lucky winners will go on to compete in the Miss California USA and Miss California Teen USA pageants 2014.
Meet The Winners and Runner-Ups for Miss West Coast and Miss West Coast Teen, Tara Rice, founder and pageant coach, actor writer producer Leo Rossi, actress Natasha Henstridge, Sam Willis Scarber was a professional American football Running back, actress Irene Tsu, Jimmy Sedghi from the Beverly Hills Academy of the Arts, actress Katarina Van Derhan, and the Master of Ceremonies of the event and Actors Reporter host Steve Nave.
The Winners are:
Miss West Coast: Vanessa Golub, with Allison Kim as 1st runner-up and Kassidy Blaire 2nd runner-up.

Miss West Coast Teen: Victoria Johnson, with Masha Shadchina as 1st runner-up and Riley Hunsucker 2nd runner-up.

The glamorous red carpet and event was Produced by Miss West Coast Productions Inc and hosted Steve Nave.
To become Miss West Coast, contestants must complete interviews with the judges, and compete in the Swimsuit / Fitness presentation and the Evening Gown presentation, as well as photo shoots.

The judges included Leo Rossi (actor / The Accused and Analyze This), Katarina Van Derhan (international model and actress), Joe Scarbar (actor), and performers Dakota Hood (singer and songwriter – The Hunger Games), Antoinette Kristensen (Former Miss Norway and International model and singer) and Natasha Henstridge (actress / Species and the Whole Nine Yards ).

---
The Miss and Teen West Coast Beauty Pageant was held March 30th, 2014, at beautiful The Lorenzo in Los Angeles, California

Tara Rice is the Founder and Pageant Coach for the Miss West Coast Pageant and Founder of Miss West Coast Productions Inc.
Tara may be reached at:
MissWestCoastPageant.com
or
Tara@MissWestCoastPageant.com

Working with Tara Rice were:
Amanda Lee Wasvary-Ransdell. Founder & Co-Director of Miss North Hollywood / Miss North Hollywood Teen Regional Pageant
 and Director of Miss Greater San Fernando Valley / Miss Greater San Fernando Valley Teen Regional Pageant.
as well as
Kimberly Cozzens, a successful professional model. Being fortunate enough to model for names like Jovani Dresses, Guess, Kohl's, Sephora Makeup, Con Air Hair Tools, Paul Mitchell, Skechers Shoes, Maxim Magazine, Pepsi, Tosh. 0. Kimberly is signed with top agencies in LA including LA Models and CESD.
Sponsors:

---
Thank you photographers:
John Michael Ferrari / Images By Ferrari
and
Jeff Knight Photography
---
Also enjoy Actors Reporter Coverage of:
Miss Tennessee Teen USA
The Best of Beauty Pageants
Beauty Pageant Tips
and
Models Best Friend's What Really Makes a Pageant Winner from Sashes and Crowns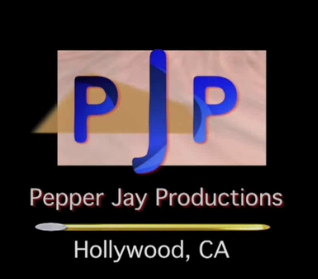 Actors Reporter is an American entertainment trade magazine (internet and TV) for an inside look at working actors and the entertainment industry, a channel on the Actors Podcast Network, a Pepper Jay Production.
Tags: actor, actors, actress, Amanda Lee Wasvary-Ransdell, American, Antoinette, Beauty, beauty pageant, Crown, Dakota Hood, Entertainment, event, Henstridge, Industry, internet, Irene Tsu, Jimmy, Joe Scarbar, Katarina, Katarina Van Derhan, Kimberly Cozzens, Kristensen, Leo Rossi, Lorenzo, Magazine, Master of Ceremonies, model, Natasha, Network, Pageant, Pepper Jay, podcast, Production, Reporter, Sam, sash, Scarber, Sedghi, Singer, Steve Nave, Tara Rice, teen, teen tennessee, TV, USA, Van Durhan, West Coast
2 Responses to "Miss West Coast and Miss West Coast Teen Beauty Pageant"
Leave a Reply
You must be logged in to post a comment.