Toy Drive & Community Santa Red Carpet 2013
Your Host Laci Kay
Published: Thursday, December 19th, 2013


The Toy Drive, Awards Ceremony and Community Santa Red Carpet 2013 was hosted by Eric "EZ" Zuley and Tina Michelle, at the 3100 Club in Los Angeles, California.

Actors Reporter Teen Host, Laci Kay, chatted with some of the celebrities in attendance, including:
Eric "EZ" Zuley, a TV Personality, Producer and an Actor. Eric played the character Zany Zam in the 2009 film "Blaxican Brothers" and other films. Eric's talents extend to dancing and modeling as well. Eric has graced the cover of Rock Thiz Magazine, The Bizness Magazine he has been congressionally recognized by US, Asia, Arica Business Forum and this honor was signed off by over 5 council members of the city of Los Angeles. Before that he was awarded by the Multicultural Motion Picture Association & American Society Of Young Musicians. Then actually had a award named after him by the MMPA & city and county of Los Angeles signed of by The Mayor of Los Angeles and council members. This was called 'The EZ Achievement Award' which was given to the first recipient for 2012 Larry Namer former Co-Founder of E! Entertainment Television & Now founder of Metan Development Group in China.

Currently Eric has been a actor in The Perfect Prank, Acted along side with actor Jeff Conway in the movie Ladron Directed by Damion Chappa. Then went on to Producing… and acting is films with Vivica A. Fox, Cuba Gooding Jr. Big Boy, Noel G from Training Day with Denzel Washington.

Outside of his various career pursuits, Eric has made time to give back through working with organizations that benefit children such as Angels of East Africa and Covenant House. He has also worked with different animal rights groups.

---
Reatha Grey, one of the hip, sexy, ready to party senior pranksters starring on the NBC hit series Betty White's Off Their Rockers, was born in Los Angeles, California.

After touring East Asia with the USO in 1974, Grey began her professional show business career appearing in television series and movies such as Three's Company, General Hospital, and Angel Dusted. She also starred in the black exploitation cult classic Soul Vengeance. Dozens of rolls on television, screen, and stage later, Grey owned and operated the Grey Images Extra Casting Company for almost a decade in the 1980's, supplying background talent for television and films including Baby Boom and The Fabulous Baker Boys.

Grey retired from show business in 1991 and went on to serve as a chaplain at the Los Angeles Mission for 8 years. She has also traveled as a missionary to Nicaragua, Kenya, Uganda, Ghana and the Bahamas.

Returning to acting in 2007, Grey can be seen starring in the 2011 film Walk by Faith II: After the Honeymoon, available on DVD, the television pilot My Life in Punchlines, and co-starring on the cable series The Protector and The Newsroom. She has also been spotted doing stand-up at comedy clubs around Los Angeles.

---
Grammy-Nominated Maurice Ager aka Moe was an American professional basketball player with the Dallas Mavricks and Timberwolves. Before that, he played college ball for the Michigan State Spartans from 2002 until 2006. The 6′ 5″ (1.95 m) guard was best known for his athleticism and pure shooting. Maurice now he has a show on EZ WAY TV called Sports and Music with Moe Ager.

---
Bernice Celeste is an 19 year old singer/songwriter from Southern California. At the age of 10, her family relocated to states like New Mexico, Texas and South Carolina. Along the way, her passion for music grew immensely that the time came when asking her parents to relocate back to Southern California to pursue her dream. They believed in her and made the move.

Bernice is an independent artist with an unique sound: a mixture of Pop/Acoustic/R&B. Bernice has been performing around Southern California in hopes of inspiring people with her lyrics and music. Bernice performed her originals Baby I Like You and Falling Fast at the Toy Drive with drummer Jose de Leon.
---
Blu Nile is a singer rapper in Los Angeles, California.

---
Tony Saint Tone is a Motivational Musician that writes and performs Original, Self-Empowering, Positive Pop / Rock songs. Based in Los Angeles, CA, Saint Tone is an International Touring Performer / Singer / Songwriter.

Tony's Positive Music has connected with everyone from children in school to inmates in jail. With a wide range of styles incorporating rock, pop, rap, soul, and country into a unique blend that ALL comes together in his Universal lyrics about Self Empowerment.

---
H.R. Cole is the Host and Founder of inDspotlight Productions. inDspotlight radio is currently on 99.3 KCLAFM (Los Angeles). Having been given the opportunity to start his dream of hosting, H.R. has created his radio show in hopes of helping aspiring musicians get exposure.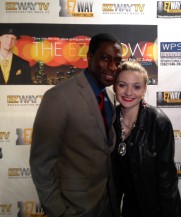 ---
Ryan Fitzgerald is a singer songwriter from Massachusetts. During his 3 years in Los Angeles, his talent has scored him residencies at Angels and Kings Hollywood, Red Rock, 3 Dog Cantina, and Rolling Stone. Jim McGorman, MD for Avril Lavigne and Weezer, caught the buzz about Ryan's indie pop, rock style and came on to produce Ryan's upcoming EP "Bigger Plans".

Ryan has shared the stage with Yellowcard, Boys Like Girls, members of All Time Low, Secondhand Serenade, Dave Navarro, Crazy Town, members of Alien Ant Farm, Assemble the Skyline, Indiana Handshake & more.

---
---
Pepper Jay is an actress and producer of the Actors Podcast Network, and co-owner of Pepper Jay Productions LLC. Pepper also coaches performance skills for actors, speakers, and singers. Pepper Jay can be seen recently in "The Call" – 2011, "Midlife" – 2011, "Brooklyn USA" – 2010, and "Marked" – 2007 (now on Netflix).

---
Eric "EZ" Zuley interviews Laci Kay.

---
Actors Reporter is a channel on the Actors Podcast Network, a Pepper Jay Production.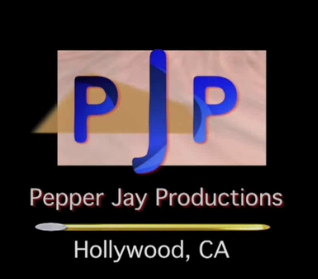 Tags: actors, awards, Baby I Like You, Bernice Celeste, Ceremony, community, Dallas Mavricks, Drive, Eric, EZ, Falling Fast, former, Grammy, H.R. Cole, Jose de Leon, Laci Kay, Maurice Ager, Moe Ager, NBA, Network, Nominated, Pepper Jay, podcast, Production, Reatha Gray, red carpet, Reporter, Ryan Fitzgerald, Saint Tone, Santa, Singer, Sports and Music, Star, timberwolves, Tina Michelle, Tony, Toy, zuley
Leave a Reply
You must be logged in to post a comment.