AFM Interview with Producer Writer Director Linda Kruse
Your Host Kurt Kelly
Published: Tuesday, December 17th, 2013


Linda Kruse is a producer and writer, known for Krusing America (2014), Illness (2013) and Max's Fantastic Adventures – The Well of Lost Souls.
Watch Interview of Linda Kruse
Linda Kruse is a producer/ director and writer, best known as the series creator of the family travel docu-series, Krusing America (2014) and producer of: Illness and Max's Fantastic Adventures – The Well of Lost Souls both features slated to began shooting in 2014.
For the past 13 years, Linda has been the Owner / CEO of Atticus Productions, Inc. specializing in projects that focus on challenging, intriguing and sometimes controversial topics. She began her career as child actor but with an innate interest in learning more about people, Linda went on to become a Reporter and News Anchor; hosting shows for ABC, NBC, PBS, BBC, The History Channel and Discovery. To add to her colorful career, Linda holds a Bachelors Degree in Broadcasting, a Masters in Filmmaking from New York University and earned scholarships to The British Academy of Dramatic Arts and Second City Comedy Club. Her extensive and unusual education, along with her years of experience as a TV Host, International Spokesperson and Documentary Filmmaker, made for a natural transition into producing quality and informative programs and establishing Linda as an up-and-coming Producer and Director worth watching.
Earlier this month, Linda accepted the SLATE Award for Best Screenplay for Max's Fantastic Adventures: The Well of Lost Souls This is the first of three installments of the Max's Fantastic Adventures series that Linda is producing and currently seeking financing.
"MAX fits into my wheelhouse of clever projects – it's a family adventure classic from start to finish. It's this generation's version of the 1985 pre-teen classic, The Goonies. The ultimate boyhood adventure: It's Super 8 meets ET with a dash of Indiana Jones and Stand by Me – all rolled into one fantastic adventure the whole family will love." To learn more about Linda Kruse and Atticus Productions – watch the interview with Kurt Kelly on Actors Entertainment and Actors eChat last November.
Return to Main Story: Actors Reporter & Live Video Inc at AFM
This interview was co-produced by Pepper Jay Productions and Live Video Inc.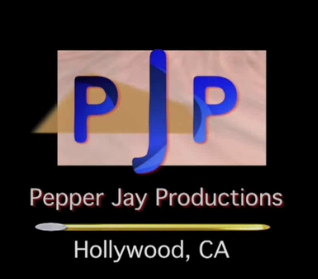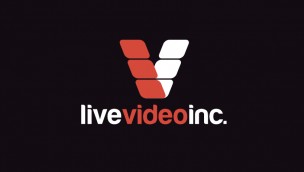 Actors Reporter is a channel on the Actors Podcast Network, a Pepper Jay Production
Tags: AFM, American Film Market, director, interview, Kurse, Kursing America, Kurt Kelly, Linda, Live Video Inc, Pepper Jay Productions, producer, writer
One Response to "AFM Interview with Producer Writer Director Linda Kruse"
Leave a Reply
You must be logged in to post a comment.