AFM Interview with Producer John Duffy
Your Host Kurt Kelly
Published: Sunday, December 22nd, 2013


Kurt Kelly interviews producer John Duffy for Actors Reporter and Live Video Inc.
Watch Interview with Producer John Duffy

John Duffy was born in South Bronx, New York, USA. He is a producer and actor, known for Blood and Bone (2009), Who's Your Caddy? (2007) and Tequila Body Shots (1999).
John Produced/Line Produced over 30 films, Reality TV, Line Produced 1 season UFO Hunters
John was in the United States Marine Corps and Line Produced two training videos for the U.S. Marine Corp.
John Duffy is the Co- Founder – Non-Profit Vets on Set, a non-profit whose mission is to assist military veterans find employment in the film and TV industry.
John has acted in theater, feature films, Murder Mystery's and wrote and performed a piece in a One Man Show entitle "Goodby My Friend". Taught acting classes for commercials for kids.
John also created two Public Access TV shows; "Bronx to Hollywood" and . Directed and hosted of two dozens shows. Writing
Wrote semi-autobiographic film script "Waiting for Fidel" and autobiographic short film script "Angelita Del Noche". Wrote draft of memoir entitled "Black Irish – Not Your Average White Boy".
John Duffy conducted Bronx Oral History Interviews for Lehman College Bronx Oral History Project. Performed in a play at Lehman College based on the interviews and played a fire marshall dealing with arson in the Bronx. Interviewed famous Oral Historian Studs Terkel and was interviewed in Studs Terkel's book " American Dream Lost and Found".
John created The Glass is 3/4's Full a inspirational personal empowerment blog and published close to 2,000 blogs over the past few years.
American Dreamers, a proposal for a book and documentary TV project that John created that tells the story of individuals who overcame poverty, hardships and adversity to become role models of success and have become true American Dreamers.
John Duffy is a member of Toastmaster. Gave warm up speeches at Tony Robbins sales and motivation programs with Larry Loik. Spoke on film panels. Gave a seminar on Barbara Sher's book "Wishcraft"
Return to Main Story: Actors Reporter & Live Video Inc at AFM
This interview was co-produced by Pepper Jay Productions and Live Video Inc.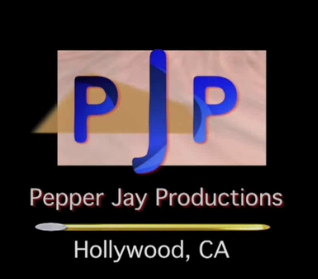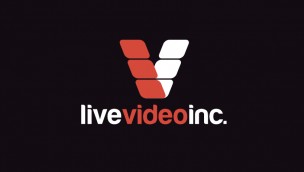 Actors Reporter is a channel on the Actors Podcast Network, a Pepper Jay Production
Tags: actors reporter, AFM, American Dreamers, American Film Market, Bronx to Hollywood, Goodby My Friend, John Duffy, Kurt Kelly, Marine Corps, Pepper Jay Productions, producer, Toastmaster, Vets on Set, Waiting for Fidel
Leave a Reply
You must be logged in to post a comment.