AFM Interview with Entertainment Attorney Marlon Schulman
Your Host Kurt Kelly
Published: Sunday, December 22nd, 2013


Kurt Kelly interviews entertainment lawyer Marlon Schulman at American Film Market for Actors Reporter and Live Video Inc.
With 30 years experience working the crossroads of film, theater, music, law and the Internet, Marlon has broad experience as an attorney, a creative and executive producer, strategy – and marketing head. He brings the totality of these experiences to each and every client.
Watch interview with attorney Marlon Schulman
From the beginning of his career, Marlon has been interested in and has involved himself in what he considers the human part of law ‾ making sure the rights and privileges of life and work are preserved and defended for individuals, their creations, their visions.
Early in his legal career, Marlon provided leadership on a national class action team dealing with defective heart valves; later he provided key work in national train transportation safety and forensic corporate and consumer insurance fraud.
Whether it was his involvement in lower and appellate court work regarding certain precedent-setting establishment and defense of women's reproductive/safety rights, the establishment of national urban pedestrian/bicycle safety regulations, or his vigilant anti-piracy work or his efforts in creator copyright protection, Marlon has always been one to take on an issue, matter or case that matters – to the client, to society, to the quality of life.
Marlon has previous executive experience with the world's largest producer of anime/toys/entertainment (Sr. VP and subsidiary founder), a "mini-major studio" (Business & Legal Affairs ‾ Home Entertainment, Worldwide Distribution and Web Development) and a major film/entertainment studio (Worldwide Anti-Piracy) as well as with a privately held family of music production and library companies where he served as General Counsel and Acting COO.
Marlon conceived of, founded and managed the first vertically integrated video production/distribution company (for the anime/toy production company) while successfully leading its crossover marketing campaign for AnimeVillage.com and its associated communities, revenue-producing films, videos and products. Marlon was one of the key pioneering executives who introduced and expanded Japanese anime in the mainstream U.S. market.
Marlon is considered an exceptional senior executive and attorney with a passion for multi-media technology and innovation. He holds a JD, from Brooklyn Law School (where he received National Honors in Moot Court and Mock Trial Competitions) a BA in Theatre (Philosophy) from CUNY – Brooklyn College, and is a member of the New York (active) and Colorado Bar Associations.
With an extensive track record of success bringing cutting-edge media products to market, he has demonstrated his ability to provide the executive, legal and strategic financial leadership required to meet the goals of the creator and/or client. Some examples:
While heading a graphics novel/ancillary rights company, Marlon was responsible for bringing to market several ground-breaking book series while negotiating precedent-setting publishing deals regarding merchandising and ancillary rights;
While COO and GC at a family of privately held music production and library companies, he significantly contributed to growing the overall company valuation while increasing substantially increasing revenues (up over 35%) and net profits (up over 18%);
He delivered record profits in the first year through the launch of the Web's first vertically integrated, multi-platform video/product distribution company as well as his work in the production of over 30 animated features. The Brand and Company he created recorded millions in profits;
At the "mini-major" he created strategic alliances and joint ventures including negotiating new acquisition, licensing, and distribution agreements. Marlon worked directly with the President of the Home Entertainment Division where he played a vital role in all transactions and acquisitions, while developing new and innovative strategies for distribution into general and specific demographic markets.
Return to Main Story: Actors Reporter & Live Video Inc at AFM
This interview was co-produced by Pepper Jay Productions and Live Video Inc.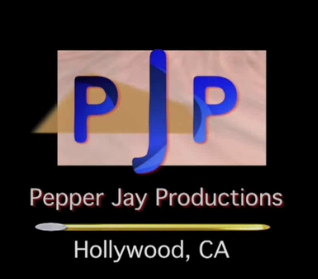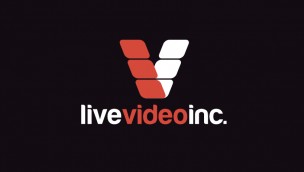 Actors Reporter is a channel on the Actors Podcast Network, a Pepper Jay Production
Tags: Actors Podcast Network, actors reporter, AFM, American Film Market, attorney, Entertainment, Kurt Kelly, Live Video Inc, Marlon Schulman, Pepper Jay Production
2 Responses to "AFM Interview with Entertainment Attorney Marlon Schulman"
Leave a Reply
You must be logged in to post a comment.