AFM Interview with Documentary Maker Alex Barnes
Your Host Kurt Kelly
Published: Thursday, December 19th, 2013


Documentary maker Alex Barnes was at AFM was in California for a month filming a documentary about an Australian who was teaching children marshal arts.
Watch Interview of Alex Barnes
Alex produced his first film in 2013, called The Turning. The movie was a collection of stories which have been added together as a short film. The film won many awards and has been very successful. The movie starred Kate Blanchett as well as many other award winning actors.
Having graduated from a Bachelor of Film and Screen Media at Griffith Film School in 2009, Alex was quick off the starting blocks to gaining his first national broadcast credit with his award winning documentary, "Not a Willing Participant". A production which saw him film in Venice, Italy, for a week during production in 2009. In 2010 the film took out an ATOM award for Best Arts Documentary and Best Independent Documentary at the Warner Roadshow Queensland New Filmmakers Awards. The production also saw a considerable amount of airtime with screenings on both ABC and Foxtel's NITV network, as well as a six month feature on QANTAS Airway's inflight entertainment. In 2011 Alex was awarded the converted Screen Queensland Chauvel Award for his documentary proposal Black Cockatoo, White Cockatoo which is currently in development with Carbon-Media and Silver Screen Pictures. 


Over the last 6 years Alex has continued to produce and direct a diverse slate of projects including an array of high concept music videos for many Australian artists such as Kate Miller-Heidke, Ball Park Music, Hungry Kids of Hungary and Emma Louise. Most recently Alex has been working as a producer on "Immunity", a chapter from Australia's first anthology feature film "The Turning" adapted from the book by Tim Winton and Executive Produced by Robert Connelly (The Boys, The Bank, Balibo) of ArenaMedia.

Continuously working to advance his craft, Alex has been a regular attendee of Australian screen markets and events including AIDC and SPAA which he has been a delegate at for the past 5 years. Alex strongly believes that screen media is nothing without a strong concept and an equally developed target audience and market strategy.

Alex has a strong interest in art and behavioral sciences and gets his kicks from baseball and indie-pop music.
Return to Main Story: Actors Reporter & Live Video Inc at AFM
This interview was co-produced by Pepper Jay Productions and Live Video Inc.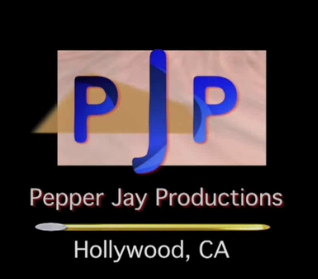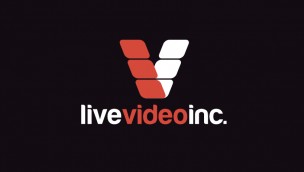 Actors Reporter is a channel on the Actors Podcast Network, a Pepper Jay Production
Tags: actors reporter, AFM, Alex Barnes, American Film Market, Documentary, interview, Kurt Kelly, Live Video Inc, Pepper Jay, Pepper Jay Productions, The Turning
Leave a Reply
You must be logged in to post a comment.