AFM Interview with Actress Producer Doctor and Writer Mary Stein
Your Host Kurt Kelly
Published: Tuesday, December 17th, 2013


Actors Reporter and Live Video Inc host Kurt Kelly interviews Actress, Producer, Doctor and Writer Mary Stein
Watch Interview of Actress Mary Stein
Mary, born and raised in Milwaukee, Wisconsin. Mary attended the prestigious Juilliard School in New York City after already receiving a BA from Marquette University. In regional theater, Mary has played such diverse roles as 'May' in Fool for Love and 'Agnes' in Agnes of God. Mary broke into television on a series of pilots as well as guest starred on such well known TV shows as Star Trek: Next Generation and Murphy Brown. You may also recognize her from over a hundred commercials for everything from Pop Tarts to Circuit City. Mary's feature film break came with the unforgettable role of 'Angela' in Orion Pictures' 1996 sleeper hit Man of the Year (1995).
Mary grabbed Ron Howard's attention with her enigmatic performance as 'Miss Floom', the hotel landlady in Babe: Pig in the City (1998) which was voted by Siskel & Ebert "The Best Film of 1998" and is the sequel to the Oscar nominated film Babe. She went on to play, the Whoville school teacher, 'Miss Rue Who' under Ron's direction in Universal Pictures' blockbuster release of How the Grinch Stole Christmas (2000), alongside Jim Carrey, Molly Shannon, and Christine Baranski . During the shooting of The Grinch, she also worked with Chris Columbus' 1492 Company alongside Whoopi Goldberg and Brendan Fraser as the less than sober bar tart 'Lulu La Rue' in Fox Searchlights' Monkeybone (2001) released in 2001. After impressing, six time Oscar winning makeup artist Rick Baker on the set of The Grinch, with her unique look and grace, Mary often makes cameo appearances in his many projects.
In the fall of 2002, Mary was invited aboard two widely divergent TV shows. In the TV series Providence, Mary created the role of Gerda, an outrageous nudge. At the same time, Mary was cast as the befuddled temp, Myrna, on Ben Affleck's original new TV show: Push, Nevada and quickly became a recurring character.
Mary Stein trivia: Mary practices a meditative healing art called Sat Nam Rasayan, both kundalini and ashtanga yoga, and as an accomplished athlete enjoys long distance cycling, kayaking, horse riding and snow skiing. A staunch advocate for children's rights, Mary volunteered to teach an acting/writing course for a program called 'Inside Out' at Central Juvenile Hall in Los Angeles, helping young offenders win back self- esteem and re-gain control of their lives. Stein has also been a big sister to The Westside Kids and is involved with LA based charity, 'Free Arts for Abused Kids'.
Mary Stein on IMDb
Return to Main Story: Actors Reporter & Live Video Inc at AFM
This interview was co-produced by Pepper Jay Productions and Live Video Inc.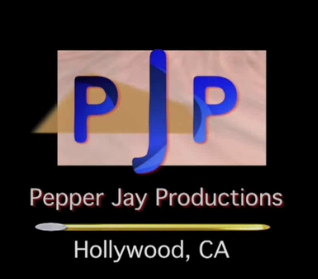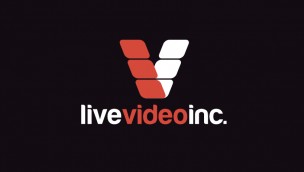 Actors Reporter is a channel on the Actors Podcast Network, a Pepper Jay Production
Tags: actress, AFM, American Film Market, Mary Stein
Leave a Reply
You must be logged in to post a comment.