Actors Reporter Live Video Inc coverage of AFI FEST 2013
Your Host Kurt Kelly
Published: Thursday, November 14th, 2013


The American Film Institute's annual celebration of international cinema from modern masters and emerging filmmakers, AFI FEST features nightly red-carpet galas, special screenings, conversations and tributes. The Academy of Motion Picture Arts and Sciences recognizes AFI FEST as a qualifying festival for both Short Films categories of the annual Academy Awards®, and AFI FEST is still the only film festival in the United States to hold the prestigious FIAPF accreditation, assuring a high standard of quality and reliability for the international film community. AFI FEST is Los Angeles' longest running international film festival and has been bringing the best in world cinema to the film capital of the world since its launch as FILMEX in 1971.
Among the many screenings is Nebraska starring Bruce Dern as a stubborn man who travels to Nebraska with his son in the black-and-white bittersweet journey.

---
Alec Shapiro
Kurt Kelly interviews the President of Sony Electronics Professional Solutions of America, Sony Professional Solutions of America, Alec Shapiro, for Actors Reporter.
Watch Interview of Alec Shapiro
Alec Shapiro is responsible for marketing and sales of Sony Electronics' professional video, audio and display products and systems sold to broadcast and cable TV networks and stations; production companies; professional and college sports teams and stadiums; as well as customers in government, education, hospitality, houses of worship and other markets. Alec also plays a key role in new business development and generating strategic alliances.

During his nine years at Sony, Alec Shapiro has held a variety of sales and marketing management positions. He began his career at Sony as vice president of marketing communications for Broadcast and Business Solutions Company, in charge of advertising, promotions and shows and exhibits.
Alec has been instrumental in launching many Sony professional recording formats and technologies, including BETACAM® SP, Sony's line of professional HDV™ products, the XDCAM® Professional Disc System, HDCAM™, Sony's CineAlta™ line of digital camera systems and the SXRD 4K projector for digital cinema and large-venue applications.
Before joining Sony, Alec Shapiro handled a variety of marketing and public relations responsibilities as a consultant in the professional broadcast and video production industries. Sony was among his clients from 1980 to 1991. He has also held senior sales and marketing positions at Chyron Corporation and at Panasonic's Broadcast and Digital Systems Company.
Alec Shapiro received his Bachelor's degree from the University of Maryland.
---
Actors Reporter and Live Video Inc host Kurt Kelly interviews Tom West, Chief Advancement Officer at American Film Institute.
Watch Interview with Tom West (AFI)

In 2011, AFI appointment fundraising executive Tom West to lead the Institute's Advancement initiatives, including corporate sponsorships, individual giving, national membership, grants and capital and endowment campaigns.
An Advancement veteran with over 14 years of experience, Tom has worked for prestigious organizations including The John F. Kennedy Center for the Performing Arts and The Orange County Performing Arts Center.
"Tom embodies the vision to integrate successful fundraising strategies with AFI's national mandate and ambitious goals established by the AFI Board of Trustees," said Bob Gazzale, AFI President and CEO. "Under Tom's direction, the Institute will engage greater audiences from around the nation an d the world to fulfill America's
promise to preserve the history of the motion picture, to honor the artists and their work
and to educate the next generation of storytellers."
West added, "AFI is a unique American treasure. It is a privilege to join the Trustees, and the very talented staff, volunteers and artists who come together at AFI to celebrate and preserve our nation's heritage while preparing a new generation of storytellers. We have an exciting road ahead."
As Senior Vice President of Advancement, West is responsible for expanding AFI's reach across the country through strategic fundraising initiatives and building key external relationships that will advance AFI's mission, programs
and goals.
---
Actors Reporter and Live Video Inc host Kurt Kelly interviews LA-‐based Australian Producer Diana Ward and Award winning director, writer, actress Christina Beck.
Watch Interview with Diana Ward and Christina Beck

Christina Beck began her career as a teenager acting in such cult films as Suburbia, Boys next door and Dudes all directed by Penelope Spheeris.
She then went on to New York City and studied at Playwright's Horizons. Forming her own theatre Co. POW productions Christina wrote, produced and starred in From the Heart premiering at the Samuel Beckett Theatre along with several other off Broadway plays.
After writing, directing and acting in numerous Los Angeles theatre productions Christina wrote and starred in her first short film, Disco Man. Also starring Alan Gelfant (Next stop wonderland) and Annette Murphy (Star Maps). Then went on to make the black and white noir comedy, Blow Me, which screened in The New York underground, The Chicago underground and The Seattle underground film festivals.
Christina was one of the few women accepted into Fox Searchlight's new director's program, Search lab where she directed, wrote and starred in the short film version of her feature film script, Slice which screened in Cannes.
The American Cinematheque screened her short, So hot for you in the Focus on Females directors program along with Miranda July, Sofia Coppola and Andrea Arnold's early work. Christina's The Ophelia project can be seen on Youtube and her short, LONE also starring Pat Healy screened at The Ballston Spa film festival, NY.
Christina is featured in Media Directions UK, Female Filmmaking Success issue and is also featured in Flaunt magazine's Big Picture column about her feature film debut, PERFECTION.
Slice the feature screenplay now titled, PERFECTION was one of five contenders for the IFP Best screenplay award and the project was a part of the IFP market, selected for the IFP rough cut labs in New York, winner of The Adrienne Shelly female directing grant and chosen to be IFP's "Spotlight Screening" of the year sponsored by Time Warner and SAG indie.
Christina is currently on the festival circuit with PERFECTION where she just won Best Actor and Best Narrative feature at The Oxford film festival, screened in the San Francisco International Women's film festival, the USA film festival in Dallas, Texas, The Rio cinema, London, The Quad cinema, NYC and Laemmle's Santa Monica, CA.
Christina's upcoming projects include, EXPECTING GRACE a dark romantic comedy that shoots in France and the macabre sex comedy, DIG ME shooting in Los Angeles.
Christina Beck on IMDb
Diana Ward will be producing the LA set film "Dig Me."
---
Patrick Froleich
Director Writer

Watch Interview with Patrick Froehlich and Andrea Wahlgren
Actors Reporter and Live Video Inc host Kurt Kelly interviewed writer director Patrick Froehlich at AFIfest, who won the AFI Best Director Award.
Patrick is known for: Sun Dust (2009) | Freeman Claridge: Charly Sheen/Kenny Powers (2011) | Cat Dragged In (2008)
For the first sixteen years of his life, Patrick Froehlich grows up in the dark abyss of Barkenberg, a coalmining town that lies in the heart of Germany. Two years and five continents later, he wakes up in a hospital in Singapore after being knifed during a street brawl.
At twenty-two, Patrick moves to New York and directs his short film, One Divine Comedy, a dark comedic fairy tale. This film garners praise from filmmakers, Gill Dennis, (Walk the Line, Return to Oz) Jim McBride, (Breathless, The Big Easy) and Frank Pierson, (Dog Day Afternoon, Cool Hand Luke) who invite him to the prestigious directing program at the American Film Institute Conservatory in Los Angeles. At the AFI, Patrick directs three short films (Werner's Last Symphony, Fotograf, Chasing Sleep) that are very well received by the Conservatory at large. In his spare time he works as a script reader for Wolfgang Petersen's production company Radiant Pictures.
Patrick writes and directs his thesis film [Sun]dust, winning the Best Editing Award at European Independent Film Festival, the Telly Award for best Sound design and mixing and the prestigious AFI best Director Award (Richard P. Rogers Spirit of Excellence Award).
Most recently, Patrick writes and directs the short film "The Jimmy Dean of Florida", works as a photographer in New York, Peru, Germany and Sweden and is now developing two top secret feature films with a major production company.
Patrick Froehlich on IMDb
---
Andrea Wahlgren
Actor Writer Producer

Andrea was the actor, writer and producer of the short: Mina.
Andrea Wahlgren was born as Ingrid Andrea Hedstrom. she is best known for Mina (2012) and Icarus Down (2013)
Andrea Wahlgren on IMDb
---
Jen Kleiner
Writer, Director and Producer
Intuitive Artists

Watch Interview of Jen Kleiner
Director of the film short: Niña quebrada:
They can take her body, but not her soul.
When a rebellious teenage girl illegally crosses the border for love, she awakens to discover that the man she risked it all for has sold her into a brutal sex trafficking ring. Amdist the backdrop of an illegal cockfighting organization in east Los Angeles, Lucena must fight to save her own life when no one else can.
Recently named a 2013-14 'Woman of The Year' by the National Association of Professional Women (NAPW), Jen Kleiner is an award winning filmmaker, consultant and celebrity stylist.
With a masters in Directing from the American Film Institute and a bachelors in Film and Digital Media from UC Santa Cruz, Jen has directed dozens of short films, documentaries, and branded videos for the websites of iLuxcars, Zimmerman Swimwear, and The Sunglasses Hut.
Her narrative short, Niña Quebrada (Broken Girl), garnered seven awards including best dramatic student short, best screenplay, and best female director, and received two nominations at the 2009 Imagen Awards for Best Actress and Best Short Film. Her most recent film, Burberry Girls, is a short documentary and features a celebrity fitting with Breaking Bad star Aaron Paul.
Previously, Jen worked in development for production companies such as Squeak Pictures, Master Notions Entertainment and Seraphim Films, where she assisted legendary author/director/producer, Clive Barker, creator of the Hellraiser series. She then went on to assist Katherine Woodward Thomas, MFT, bestselling author of "Calling In The One" and co-creator of FeminePower.
Jen then transitioned into another aspect of the entertainment industry, freelancing for longtime fashion veteran Lauryn Flynn, overseeing the LA divisions of Calvin Klein's and Burberry's celebrity services department. After six years, she finally ventured out on her own as a red carpet stylist for clients such as Robin Wright, Lucy Punch and Guy Pearce.
---
Jessica Ripoll
Owner / Event Producer: Jordanah

JORDANAH is a full service promotions and event marketing firm, handling all elements of entertainment marketing events and promotional initiatives from concept to execution. We work with our clients to create innovative, impactful programs that exceed their expectations and goals.
Watch Interview with Jessica Ripolli of Jordanah
Their event resume includes entertainment, sports, non-profit, tradeshows, media stunts, talent appearances, mall tours and corporate events. We work on events of all types, sizes and budgets.
Jordanah create event experiences that successfully highlight our clients product or brand – having a direct effect on sales, marketing, publicity and overall awareness.
Visit JORDANAH website
Jessica Ripoli was the Vice President, Special Projects at The WB Television Network
January 1996 – January 2006 (10 years 1 month)
• Creation and management of $6M annual budget
• Strategic, creative and logistical planning of all press events, conferences, junkets, sales presentations, premieres, parties, talent appearances ranging in attendance size from 50 to 5000
• Worked closely with all department heads (Marketing, Programming, Publicity, Talent Relations and Finance) to formulate strategic execution of all events to build brand awareness 
• Oversaw all elements of print, creative services and branding pertaining to events
• Participated in the creation of Integrated Marketing opportunities and promotions, from concept to execution including concert series, mall tours,publicity stunts, radio promotions, talent appearances, sweepstakes prizing for top sponsors, including Pepsi, T-Mobile, Johnson & Johnson, etc.
---
John D. Heinsen
Multi-Platform Producer & Digital Media Executive
@bunnygraph #oscars

Watch Interview of John D. Heinsen
John brings 20 years of experience in broadcast media to create branded series programming across multiple platforms with a focus of integrating the sensibilities of traditional entertainment, advertising, and technology into new development models designed to bring enhanced user experiences and integrated marketing solutions. Currently John is in his 3rd year serving as Digital Showrunner for the Disney ABC Television Group, overseeing production and content development for the 86th Academy Awards / Oscar.com. 

John was recently elected to a three year term as Delegate to the National Board of Directors for the Producers Guild of America (PGA) and is currently in his second term as Vice Chairman of their New Media Council. In 2010, he was recipient of the Guild's Marc Levey Distinguished Service Award.

Specialties: Executive Leadership, Integrated Multi-Platform Narrative, Second Screen Experiences, Television Programming (Comedy / Music), Interactive, Mobile Content, Branded Entertainment, Emerging Technologies, Military Affairs, Academic Programs.
---
Alan Flores
Co-Founder of Gamebot School

Watch Interview with Alan Flores, Gamebot School
Alan was the lead designer for Zindagi Games, and at Neversoft Entertainment and was the level designer on the video game: Spider-Man, and the lead artist at Adrenalin Entertainment, among other assignments.
According to David Rose, the Lead UI Artist at Neversoft Entertainment, Alan is a great game designer and has the makings of the creative director. He understands what it takes to get the job done and respects individual roles on the team. His professionalism, passion and work on Guitar Hero Metallica was top notch.
---
Zeke Hawkins and Simon Hawkins
Producers

Watch Interviews of Zeke Hawkins and Simon Hawkins
Zeke and Simon Hawkins grew up in Darien, Connecticut. Zeke graduated from the American Film Institute and Brown University, and Simon graduated from Tisch School of the Arts at NYU. After directing a number of acclaimed short films, they have made their first feature film, WE GOTTA GET OUT OF THIS PLACE.
Coming out swinging with a style-infused debut, brothers and co-directors Zeke and Simon Hawkins serve up a breathless Texas neo-noir with deliciously dark shades of hardboiled novelist Jim Thompson. As their summer comes to an end, BJ (Logan Huffman) convinces his best friend Bobby (Jeremy Allen White) and girlfriend Sue (Mackenzie Davis) to indulge in one last night on the town. The three burn through BJ's cash in no time, but it turns out to have been stolen from Giff (Mark Pellegrino), BJ's boss, and he wants it back. To set the record straight, he forces the young characters to plan a heist against a nefarious gangster. But nothing goes straight in this crooked tale of deception and violence, stealthily shot in grainy widescreen, and heightened by an atmospheric, guitar-plucked score.—Beth Hanna
---
The American Film Market (AFM) is the market partner of AFI FEST. The association between the two events connects art and commerce, broadening the opportunities for all participants, and collectively represents the largest gathering in North America.
For more information about American Film Institute, visit http://www.AFI.com
---
AFI is a 501(c)(3) non-profit educational and cultural organization, and gifts to AFI and AFI FEST support the education and outreach programs of the American Film Institute. Contributions are tax deductible to the full extent of the law. In compliance with IRS regulations, AFI provides contributors with a good faith estimate of benefits provided.
Dick Van Dyke, Richard M. Sherman, and Karen Dotrice on the Red Carpet for MARY POPPINS at AFI FEST presented by Audi.
Dick Van Dyke on AFI Fest red carpet
AFI FEST presented by Audi takes place each fall in Hollywood, California.
AMERICAN FILM INSTITUTE
AFI AWARDS 2013 OFFICIAL SELECTIONS
10 Outstanding Motion Pictures and Television Programs
Inducted into the AFI Almanac of the Art Form
FOR IMMEDIATE RELEASE, LOS ANGELES, CA, December 9, 2013 – The American Film Institute (AFI) today announced the official selections of AFI AWARDS 2013 – 10 outstanding films and 10 outstanding television programs deemed culturally and artistically representative of the year's most significant achievements in the art of the moving image.
An almanac documenting works of excellence that mark a moment in time, AFI AWARDS is also the only national honor for the community's creative ensembles as a whole, acknowledging the collaborative nature of the art form. Honorees are selected based on works which best advance the art of the moving image, enhance the rich cultural heritage of America's art form, inspire audiences and artists alike, and/or make a mark on American society.
AFI MOVIES OF THE YEAR
12 YEARS A SLAVE
AMERICAN HUSTLE
CAPTAIN PHILLIPS
FRUITVALE STATION
GRAVITY
HER
INSIDE LLEWYN DAVIS
NEBRASKA
SAVING MR. BANKS
THE WOLF OF WALL STREET
AFI TV PROGRAMS OF THE YEAR
THE AMERICANS
BREAKING BAD
GAME OF THRONES
THE GOOD WIFE
HOUSE OF CARDS
MAD MEN
MASTERS OF SEX
ORANGE IS THE NEW BLACK
SCANDAL
VEEP
"AFI AWARDS is a moment for the most accomplished storytellers of 2013 to pause and be appreciated – not as competitors, but as a community," said Bob Gazzale, AFI President & CEO. "Acknowledging their collective contributions to America's rich cultural legacy is both AFI's national mandate – and our honor."
Marking the 14th chapter in the American Film Institute's ongoing chronicle, AFI AWARDS selections are made through AFI's unique jury process in which AFI members, scholars, film and television artists, critics and AFI Trustees determine the most outstanding achievements of the year, as well as provide a contextual rationale for each selection.
This year's juries – one for film and one for television – were chaired by producers and AFI Board of Trustees Vice Chairs Tom Pollock (former Vice Chairman of MCA, Chairman of Universal Pictures) for the movies and Rich Frank (former Chairman of Walt Disney Television, President of Walt Disney Studios, President of the Academy of Television Arts and Sciences) for television, and includes award-winning artists such as Jon Avnet, Anne V. Coates, Roman Coppola, D.C. Fontana, Nancy Meyers and Noah Wyle; film historian Leonard Maltin; scholars from prestigious universities with recognized motion picture arts programs (Princeton, Syracuse, USC, Wesleyan); AFI Board of Trustees; and critics from leading media outlets such as Entertainment Weekly, The Huffington Post, Rolling Stone Magazine, Time Magazine, TV Guide, USA Today and more.
AFI will honor the creative ensembles for each of the selections at an invitation-only luncheon on Friday, January 10, 2014 in Los Angeles, California.
Verizon Digital Media Services is the Digital Sponsor of AFI AWARDS and luncheon. Audi of America has supported AFI for the past 10 years and is proud to return as a major sponsor of the event. Additional sponsors include Stella Artois and American Airlines, the official airline of the American Film Institute, providing travel support throughout the year.
Additional information, including awards criteria, can be found at AFI.com/AFIAWARDS later today. Press coverage of the AFI Awards luncheon is very limited and by invitation only. Photos will be available online through AFI by 5:00 p.m. immediately following the event on January 10, 2014.
---
About Verizon Digital Media Services
Verizon Digital Media Services offers enterprises a suite of robust and flexible end-to-end video solutions for best-in-class TV Everywhere and superior over-the-top experiences. Built on one of the world's most advanced networks with a video-optimized platform, Verizon Digital Media Services delivers a vast range of content management and delivery services with carrier-grade quality, reliability, security and scale. For more information about Digital Media Services, visit verizondigitalmedia.com.
---
About Audi
Audi of America, Inc. and its U.S. dealers offer a full line of German-engineered luxury vehicles. AUDI AG is among the most successful luxury automotive brands globally. Audi was a top-performing luxury brand in Europe during 2012, and broke all-time company sales records in the U.S. Through 2016; AUDI AG will invest about $17 billion on new products, facilities and technologies. Visit audiusa.com or audiusanews.com for more information regarding Audi vehicles and business topics.
About the American Film Institute
AFI is America's promise to preserve the history of the motion picture, to honor the artists and their work and to educate the next generation of storytellers. AFI programs include the AFI Catalog of Feature Films and AFI Archive, which preserve film heritage for future generations; the AFI Life Achievement Award – the highest honor for a career in film – now in its 42nd year; AFI Awards, honoring the most outstanding motion pictures and television programs of the year; AFI's 100 Years…100 Movies television events and movie reference lists, which have introduced and reintroduced classic American movies to millions of film lovers; year-round and special event exhibition through AFI Fest presented by Audi, AFI Docs presented by Audi and the AFI Silver Theatre and Cultural Center; and educating the next generation of storytellers at the world renowned AFI Conservatory, recognized for the quality of its instructors and speakers and its notable alumni. For more information about AFI, visit AFI.com or connect with AFI at twitter.com/AmericanFilm, facebook.com/AmericanFilmInstitute and youtube.com/AFI.
---
Host
Kurt Kelly

---
Credits:
Assistant to Kurt Kelly
Stacy Lewis
Directed by:
Kurt Kelly
Executive Producers:
Pepper Jay
Kurt Kelly
Bill Schaffler
Melissa English
Producers:
Kurt Kelly
Pepper Jay
Associate Producers:
Melissa English
Linda Kruse
Jean Johnson
Line Producer:
Melissa English
Photographers:
Peter Vega
Glenn Dicus
Stills:
Kurt Kelly
Melissa English
Peter Vega
Glenn Dicus
Rosel Nguyen
Linda Kruse
Written by:
Kurt Kelly
Editors:
Peter Vega
Glenn Dicus
Talent Coordination:
Kurt Kelly
Melissa English
Linda Kruse
Rosel Nguyen
Production Assistant
Rosel Nguyen
Publicity:
Melissa English
Jamilah Birdsong
Jean Johnson
Manpreet Sidhu
Kurt Kelly
---
Special Thanks to
American Film Institute
The AFI Fest
AUDI
SONY
Roger Lawson, Publicity Coordinator, AFI FEST
Liza Ameen, Chief Marketing Officer, American Film Institute
Ashley Tecson, Publicity Coordinator, AFI FEST
Shari Mesulam, Festival Publicist, AFI FEST
Stacy Lewis
---
AFOfest coverage 2013 was co-produced for Actors Reporter by Pepper Jay Productions and Live Video Inc.
---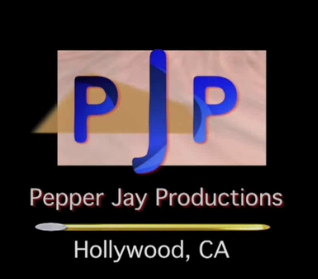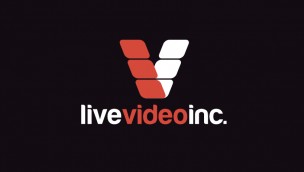 Shot on location in Santa Monica, California
Actors Reporter is a channel on the Actors Podcast Network, a Pepper Jay Production.
Tags: actors, actors reporter, Afi, AFI fest, AFM, Alan, Alec Shapiro, American Film Institute, American Film Maraket, Andrea Wahlgren, Audi, award, Barkenberg, Best Editing, Bruce Dern, cinema, Conservatory, Desiree Anderson calendar events september 2009 Venice Film Festival 3-D stereoscopic feature film director Ang Lee Venice Italy Actors Reporter Screen Actors Guild Labor Day Picnic Camrose picnic are, Digital Media, director, European, Event Producer, Executive, FeminePower, fest, FIAPF, film, FILMEX, Flores, Froleich, gala, Gambot, Gamebot, Germany, Independent, Intuitive Artists, Jen, Jessica Ripoll, John D. Heinsen, Jordanah, Kleiner, Los Angeles, Mina, Nebraska, Network, Nina, Niña quebrada, One Divine Comedy, Partner, patrick, Patrick Froehlich, Patrick Froleich, Pepper Jay, Pepper Jay Productions, podcast, president, producer, Production, Quebrada, red carpet, Reporter, school, screening, Senior Vice President, short, Sony Electronics, writer
7 Responses to "Actors Reporter Live Video Inc coverage of AFI FEST 2013"
Leave a Reply
You must be logged in to post a comment.