Calendar Girl – Entertainment Industry Related Events June 2011 with Desiree Anderson
Your Host Desiree Anderson
Published: Wednesday, June 1st, 2011


June 2011
End of May through June – The Wicked Wilde Shakespeare Festival. Streamlined, gender-bending versions of classic plays in a five-week summer theater festival from the Los Angeles Women's Shakespeare Company at The Miles Memorial Playhouse in Santa Monica. Two different shows on most nights. www.lawsc.net

June 1st, Usher with Akon concert at the Staples Center, 1111 South Figueroa Street, Los Angeles, 7pm.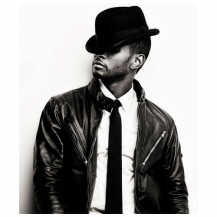 June 1st-4th – Going to be in Italia this summer? The Kimera International Film Festival in Campobasso, Italy. The Festival, which started as a short movies competition opened to feature films in 2006. Originally named The Night Of The Living Shorts, every year the name was slightly changed (the day, dawn and land) as an homage to G.A. Romero's movies. For more information visit www.kimerafilmfestival.it
June 2nd-9th – Dances with Films. Year 14 of Dances With Films promises to be one of the most spectacular fests yet! In addition to an abundance of exciting, new voices in filmmaking and talent, DWF has put together a couple of amazing panels for the June 2011 festival that are sure to be heavily attended. Visit www.danceswithfilms.com
June 3rd – 5th – The Produced by Conference presented by the Producers Guild of America. For the first time ever, the Producers Guild of America has teamed up with one of the industry's most popular trade shows, AFCI Locations, and formed an alliance to bring established producers, emerging filmmakers and industry executives together for one weekend only. Attendees will learn from and have access to the greatest producers in film, television and new media. Held on the Walt Disney Studios lot. www.producedbyconference.com/2011
June 3rd-5th – Lighthouse International Film Festival in Long Beach Island, NJ. Dedicated to showcasing new and innovative films and fostering the next generation of filmmakers. The festival offers three days of films, panels, Q&A's, networking, parties and surfing, and draws some of the industry's top film critics, producers and distributors. The festival also seeks to serve the community by presenting unique programs that inspire, engage and challenge a diverse audience through the art of film. www.lighthousefilmfestival.org
June 3rd-5th – The Mendocino Film Festival. Return to Mendocino village on June 3-5, 2011 for the sixth annual celebration of independent films by the sea, including narrative features, documentaries, short films, and special events. www.mendocinofilmfestival.org
June 3rd-9th – Hoboken International Film Festival, Hoboken, New Jersey. Now in its sixth year, the 2011 Hoboken International Film Festival ("HIFF") will showcase numerous film and TV stars, and the world's most cutting edge films. www.hobokeninternationalfilmfestival.com
June 3rd-12th – Brooklyn Film Festival, Brooklyn New York. With this year's theme "Plot," the festival intends to take a snapshot at the most controversial issues of our times while analyzing the evolution of plotting both in real life and in story telling. The issues will range from corporate takeovers to wars, from abusive relationships to the role of government in modern society. www.brooklynfilmfestival.org/festival
June 3rd – July 10, 2011 The Group Rep presents THE POOR OF NEW YORK at the Lonny Chapman Theatre, 10900 Burbank Boulevard, North Hollywood, California. For tickets or information www.thegrouprep.com or 818.700.4878
June 5th – 2011 MTV Movie Awards where anything can happen. And who's going to be the ringmaster of the big night? SNL "A-Hole" Jason Sudeikis will take the reigns. www.mtv.com/ontv/movieawards/2011
June 5-12 ScreenSingapore. ScreenSingapore is an international cinema event offering the global film industry a platform to showcase their premieres in the Asia Pacific in conjunction with film technology and content market, financing, and producing conferences, and previews of upcoming releases. For more information visit www.screensingapore.com
June 7th and 8th – Sex Pies & a Few White Lies – A one woman-and-a-half, mostly true story. The Hudson Theatre Mainstage, 6539 Santa Monica Boulevard, Los Angeles, CA Tickets
June 7th – Night in a Writer's Room presented by Variety at the WGA West Theatre in Beverly Hills, CA. 6PM cocktails followed by 7PM drama panel and 8PM comedy panel. For more information email varietyevents@variety.com
June 9th-12th – Waterfront Film Festival. Saugatuck, MI. In what has quickly become a tradition, the idyllic resort village of Saugatuck, Michigan provides a "middle coast" venue, coming alive each June with filmgoers, actors, producers and directors sharing the excitement as outstanding independent films from all over the United States are screened in casual, intimate settings. Water Front Film
June 10th-16th – The San Francisco United Film Festival. The festival's focus is to bring together talented filmmakers from diverse backgrounds, thus creating a "United" showcase of creative energy and talent. This is a film festival for everyone, a place where art and community converge. www.theunitedfest.com/sanfrancisco
June 12th – Tony Awards. The live Tony telecast begins at 8:00 p.m. ET/7:00 Central on CBS, and is repeated at 8:00 p.m. (Pacific Time) on the West Coast. www.tonyawards.com
June 14th – 19th RADAR L.A. – experience a vibrant mix of influential theater artists from around the world at An International Festival of Contemporary Theater. Ensembles from Chile, Japan, Mexico, and Australia are featured alongside Los Angeles artists this June when this groundbreaking festival presents 15 productions that are fueling the dialogue about the evolution of contemporary theater. With six days of innovative new performances at REDCAT, LATC, the Kirk Douglas Theatre and more, we hope you'll immerse yourself in the fast paced festival along with hundreds of theater professionals who are converging on Los Angeles for the national conference of Theater Communications Group, marking TCG's 50th anniversary. 

Most tickets only $20 
–or– 
5 for $50 with a Festival Flex Pass

. For more information, visit RADAR LA
.
June 15th-19th – Provincetown, International Film Festival. Provincetown, Massachusetts. The Provincetown International Film Festival (PIFF)is one of the country's preeminent film festivals, presenting diverse programming – the only year-round programming in Provincetown – that reflects the town's unique place in American history. www.ptownfilmfest.org
June 15th-26th – Los Angeles Greek Film Festival. Showcases new films from Greek filmmakers worldwide. Their foremost goal is to promote Greek Cinema and cultural exchange while bridging the gap between Greek filmmakers and Hollywood. Orpheus Awards are given to the most outstanding new films in the dramatic, documentary and short film categories. For more information visit www.lagff.org
June 15th-19th – The Maui Film Festival. Maui, Hawaii. A film festival based on the belief that great film making is pure alchemy. It is this belief, the power of creativity to enlighten as well as entertain, that is the guiding principle that gives the Maui Film Festival its character, its energy and soul. www.mauifilmfestival.com
June 15th-26th – The Edinburgh International Film Festival. Edinburgh, Scotland. The 2011 Festival promises to bring you another twelve glorious days crammed with premieres, special events and parties. www.edfilmfest.org.uk
June 16th – Crystal + Lucy Awards at the Beverly Hilton Hotel, International Ballroom. Who is being honored this year? Annette Bening with the 2011 Crystal Award for Excellence in Film. Nina Tassler with the 2011 Lucy Award for Excellence in Television.
and Katie Holmes earns the Women In Film Max Mara "Face of the Future®" For more winners and information visit www.wif.org
June 16th-26th – The Los Angeles Film Festival. The 2011 LAFF is produced by Film Independent, the non-profit arts organization that also produces the Spirit Awards, and will screen over 200 feature films, shorts, and music videos, representing more than 30 countries. www.lafilmfest.com
June 17th – The launch of Warner Brother's visual effects big budgeted film, "Green Lantern," is scheduled. Check your local newspapers and online listings for a theatre near you.
June 19th – Will your favorite soap star or daytime talk show host win a Daytime Emmy this year? Check out the 38th Annual Daytime Emmy Awards at the Hilton Hotel in Las Vegas. The show will be broadcast on CBS. www.emmyonline.org/daytime/
June 22nd-26th – Nantucket Film Festival. Nantucket, Mass. NFF has become one of the premiere destination film festivals in the world. Visitors come from all over to experience their preview screenings, signature programs, and stand out hospitality on a magical island rich with history, a friendly atmosphere, and beautiful sandy beaches. www.nantucketfilmfestival.org
June 24th and 25th – The Los Angeles Women's Theatre Festival presents "Taking Pride!," at Plummer Park in West Hollywood, California. Taking Pride
June 26th – Lesley Stahl, veteran correspondent for America's number-one news program, 60 MINUTES, will be honored by the Los Angeles Press Club with the 2011 President's Award for Impact on the Media. She will accept the award at the 53rd Annual Southern California Journalism Awards in the legendary Crystal Ballroom at the Millennium Biltmore. Visit www.lapressclub.org/awards for details
June 27th – The Saban Free Clinic's 16th Annual Golf Classic honoring Patrick Whitesell, co-CEO of WME Entertainment. The event will take place at the El Caballero Country Club in Tarzana, CA. Visit www.thesabanfreeclinic.org or email events@thesabanfreeclinic.org
June 28th-30th – The PromaxBDA at the Hilton in New York City for entertainment marketing professionals. For more information visit www.promaxbda.org
June 29th – The 12th annual Golden Trailer Awards will take place in Los Angeles. Since moviegoers consistently rate movie trailers as the most entertaining part of the theater experience, the Golden Trailer Awards celebrates the craftsmanship and allure of these potent mini-epics with a fast-paced show whose frenetic and sometimes irreverent style is perfect for the post-MTV era. www.Goldentrailer.com
June 30th-July 2nd – Film Festival Merveilleux in Paris, France. The themes of the festival are magic, the imaginary, the marvelous, the supernatural, the occult, the strange, the esoteric, poetry, the fantastic, science -fiction, legends, comics, animated movies, mangas, and video games. A fantastical festival for a fantastic city. festival-film-merveilleux.com
– – –
July 15th, American Idols Live
Calendar Girl is on Actors Reporter, a site on the Actors Podcast Network,
a Pepper Jay Production
Tags: 2011, American Idols Live, Annual Southern California, awards, Brooklyn, calendar, Dances with Films, Daytime, Desiree Anderson, Edinburgh, Emmy, Events, festival, film, Greek, Green Lantern, Hoboken, Journalism, Kimera, LAFF, Lesley Stahl, Lighthouse, Los Angeles, Lucy, Maui, May entertainment, Mendocino, Merveilleux, movie, MTV, Nantucket, Pepper Jay, POOR OF NEW YORK, Producers Guild of America, PromaxBDA, Provincetown, RADAR LA, Saban Free Clinic, San Francisco, Sex Pies & a Few White L, theatre, Tony, tv and film, United, Warner Brothers, Waterfront, WGA, Wicked Wilde Shakespeare Festival, Women
Leave a Reply
You must be logged in to post a comment.