Entertainment Industry Related Events September 2010
Your Host Mary Jo Gruber
Published: Monday, August 30th, 2010


September Calendar 2010
September 1st – 11th : Going to Europe? The 67th Edition of the Venice Film Festival. There are 4 official sections – Out of Competition, Orizzonti, and Controcampo Italiano, and a retrospective section on Italian Comedy. President: Quentin Tarantino la Biennale
September 1st – October 17th: The Glass Menagerie at the Mark Taper Forum in Los Angeles, California.
For tickets or information Center Theatre Group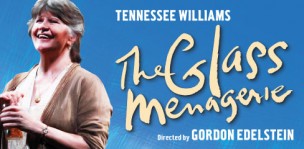 September 3rd: Children in Film – FREE webinar called "Q&A Today"
8am-8:30am PST
To register – Children In Film

September 3rd – 11th: Macbeth presented by Shakespeare in the Vines
Frangipani Estate Winery /Temecula California
Production begins at "dusk."
For more info visit Performing Arts Live
September 3rd-12th, in Normandy, France, this year's Deauville American Film Festival. The festival will debut 11 feature films.
Saturday, September 04, 2010: She Cares Celebrity Basketball Game. @ Cal State Long Beach | Long Beach, CA. | 4:30 PM – 9:00 PM PST

September 4– Screen Actors Guild Hollywood Holiday Host's 6th Annual Labor Day Picnic. 10 a.m. – 2 p.m. Camrose picnic area at the Hollywood Bowl, 2101 Highland Ave., Los Angeles, CA 90068. Hollywood SAG members and their guests are welcome. Please bring paid-up membership card for admission. Raffles and prizes throughout the day. Bring blankets and picnic lunches; SAG will supply sodas and water. Please NO pets or animals with the exception of service animals. Screen Actors Guild
Sept 9th – 11th: Going Down Under? The Sydney Underground Film Festival will take place at The Factory Theatre in Marrickville. Sydney Underground Film Festival
Sept 9th-19th: 35th Toronto International Film Festival. 11 days, 300 films, 300,000 tickets. What will you see? Toranto, Ontario, Canada.
Tiff
September 10 – 19th Burbank International Film Festival 2010, Burbank California. Burbank Film Festival

September 10th – October 16th, 2010 – Kentwood Players presents "DRACULA"
Dramatized by Hamilton Deane and John L. Baldeston. Based on the novel by Bram Stoker At the Westchester Playhouse 8301 Hindry Avenue in Westchester , California
Westchester Playhouse
Sept. 12th: The 2010 MTV Video Music Awards is live 9PM. MTV
September 15-16 3D Entertainment Summit in association with Variety. Hilton Los Angeles in Universal City, California 3d-summit

September 15 – 19: 16th Annual Temecula Valley International Film & Music Festival. Temecula, San Diego County, California. The Temecula Valley Film and Music Society's mission is to enrich the human spirit through film and music by nurturing, supporting and showcasing independent, emerging film and music talent.


Film Festival World
September 19th-20th – The Film Society of Lincoln Center in New York will pay tribute to the late John Hughes by screening six of his movies, including "The Breakfast Club," which will mark its 25th anniversary. filmlinc
September 23rd – October 3rd – The 6th Annual Zurich Film Festival will present its Golden Eye Award to director Milos Forman. Zurich Film Festival
September 24th – October 10th: The 48th New York Film Festival welcomes a diverse collection of films from all over the world.


New York Film Festival
September 26tth – Elton John Tribute Show
Elton John Band to honor late colleague Guy Babylon
The Canyon Club, Agoura Hills, California

September 28, 2010 – 7:30pm Celebrating 45 Years of "Days of our Lives." Join us for celebration of the past with a look into the future. A true celebration of 45 Years of Television. Leonard H. Goldenson Theatre 5230 Lankershim Blvd. North Hollywood, CA. Emmys
September 29th – November 3rd – A & G Entertainment Productions presents Bring It On – a singing competition in Los Angeles. for more information visit A&G Entertainment Productions
Sept 29th – Oct 3rd – 11th Woodstock (New York) Film Festival. 2010 Honorary recipients are director Bruce Beresford (Breaker Morant, Tender Mercies, Driving Miss Daisy, Peace, Love & Misunderstaning) and distribution guru Bob Berney (There Will Be Blood, Monster, La Vie En Rose, The Passion of the Christ, Whale Rider, My Big Fat Greek Wedding, Pan's Labyrinth, Mongol).Woodstock Film Festival.com
Tags: 2010, actors, American, awards, Beresford, Berney, Bob, Breakfast, Buce, calendar, Camrose, Canada, Center, club, day, Days, Deauville, Dracula, Events, Factory, festival, film, Forman, Germany, Goldenson, Gruger, Guild, holiday, hollywood, host, International, Jay, Jo, Kentwood, Labor, Lincoln, Lives, m Picnic, Marrickville, Mary, Milos, MTV, music, New, Oldenburg, Ontario, Our, Pepper, Players, Screen, September, Society, Sydney, theatre, Toronto, Underground, Venice, video, Woodstock, York, Zurich
One Response to "Entertainment Industry Related Events September 2010"
Leave a Reply
You must be logged in to post a comment.